The 3 most crucial points for a fast ROI of your SAP transformation
SAP is the digital core in most Life Sciences companies worldwide. As the industry moves towards becoming more data-driven, the importance of SAP as the digital core is increasing – there is no doubt. The big question is how to make SAP transformations truly successful, achieve a faster ROI, and generate value even before the major SAP transformations are completed.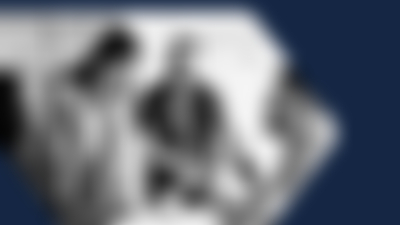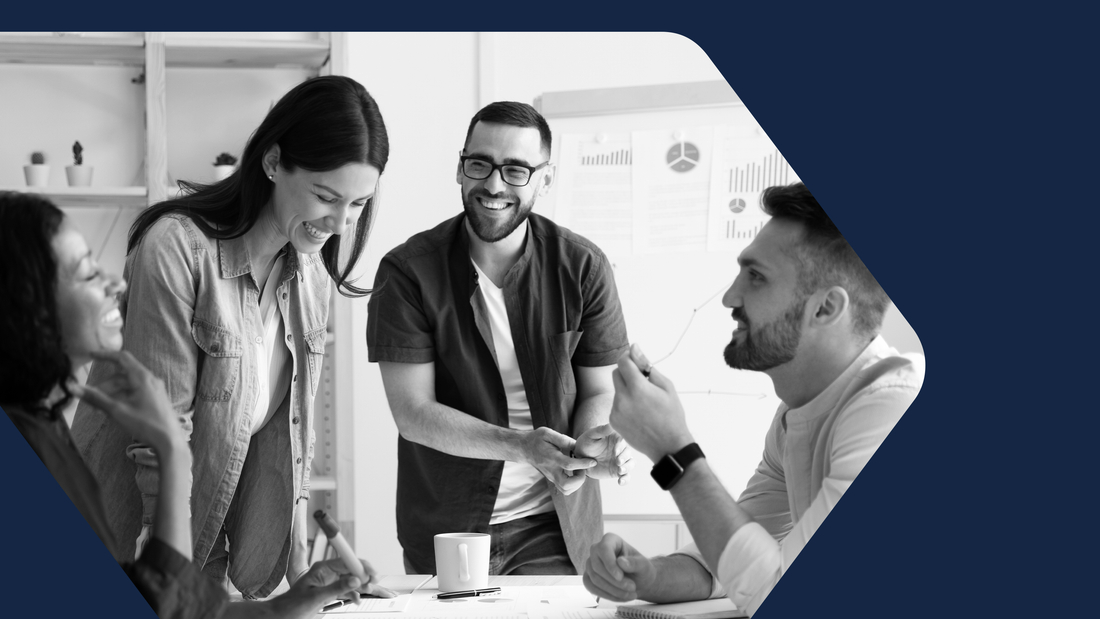 Get a fast ROI and generate value early in SAP transformations
In a recent Tenthpin survey, we asked some decision-makers in the Life Sciences industry about their biggest challenges. 'We don't have time to work on ERP transformations that last more than three years. We need a way to capture value early along the way, for example, with Data & Analytics,' said a CIO of a German pharma company. Another decision-maker at a global pharma player based in the UK sees the need for speed: 'One of the most significant challenges is our ability to implement new ways of working and solutions in a fast-paced manner.' Another Head of IT of an international Life Sciences company added: 'Our main challenge is how to adapt rapidly and with agility to evolutions while remaining compliant.'
Best Practice Models for Life Sciences help to make a SAP transformation successful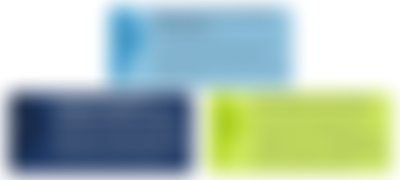 So, the major question for many of our clients is how to achieve a faster ROI, reduce the project duration, and at the same time, build the digital core with SAP S/4HANA. It is clear that SAP S/4HANA is crucial for the future, enabling companies to profit from the latest innovations like AI, and thus, it becomes essential to reap the benefits earlier. From our experience with many SAP transformations in the Life Sciences industry, three points consistently play a critical role in success:
1. Project initiation. Choose the right ambition
"The beginning seems to be more than half of the whole," Aristotle said. Based on our experience, he is right, and this also holds true for SAP transformations. The course is set during the earliest phase of project initiation.
Often, the ambition is only to transfer the old ERP system to the newest version, focusing solely on technology and leaving the business content optimization for later; this is known as the so-called brown-field approach. It may sound pragmatic, but in practice, it doesn't work well. Companies are not static and must undergo changes during the SAP transformation. Those who consider these changes from the beginning will be much more successful in realization and generate value earlier.
In our experience, the discussion about greenfield and brownfield approaches is misleading. With SAP S/4 HANA, everything is somehow different: the user experience using Fiori Apps, the master data with business partners, and new general ledger (New GL) down to the system architecture allowing end-to-end processes in real-time and increased interoperability with other system components in the cloud. Clients need to get to know this world and understand that this is more than a simple technological upgrade; it's a profound change that will make their company fit for the future and help achieve strategic business goals.
Our tip based on experience is, therefore, to align and synchronize the strategic goals of the company with the S/4 transformation. Based on the strategic business goals, one of the project objectives could be to streamline the Quality Management (QM) release process and reduce the order fulfillment lead time by 30%.
With this foundation, a realistic project preparation can be made, which is key to the success of the project and saves a lot of time and money in later phases. Clients need to set the framework to standardize and harmonize processes, systems, and master data during this phase and set the right focus.
2. System selection: Choose the right solutions
In the next step, you need to evaluate the current state of the organization's business processes and technology landscape to identify the gaps to the desired future state. The challenging part is finding the best path through the various options and tools SAP offers while also keeping an eye on the budget. In previous times with a ECC (SAP ERP Central Component), this was easier: You bought the monolith and added everything that is missing as custom developments or 3rd-party products over the years.
Nowadays, clients have various options ranging from on-premise to cloud, including several industry and partner solutions offered in the ecosystem of SAP, leveraging, for example, the Business Technology Platform (BTP).
There are many more examples where clients seek advice on the best solution to choose:
In a recent project, we advised the client on the best solution and system setup to support core processes in Quality Management. Once the underlying business requirements are well understood, aligned, and challenged in the team, the different solution options need to be assessed:
Does it make sense to take over existing developments from ECC and spend a huge effort to adapt them to new processes with S/4 and limit yourself for changes and innovations in the future?
Shall you go for a 3rd-party solution which might cover everything but comes with additional costs, support team, and requires comprehensive interfaces to SAP? Not to mention the users who need to switch between systems and adopt to completely different user experiences of those systems compared to SAP.
Or is there already a solution from SAP or Partners on the way where clients can even join other peers in a Co-Innovation group and build a new standard for the next years if not decades.
Based on the assessment of new capabilities provided by SAP S/4HANA and the specific processes and requirements, we are advising our clients on the best approach. This requires extensive knowledge of the latest software products, including future roadmaps, combined with deep industry insights.
As part of the system selection, the intended delivery and support model must also be considered: Shall the system(s) be hosted and supported internally? Coming back to the example of the QM system selection, it may require very specific and rare IT skills in-house to go with a 3rd-party solution. So most probably you are always dependent on the software provider in case of changes in the system or on the interfaces to SAP.
Once clients are clear on what to buy, the contract and commercial setup should start. As you might end up with several different contracts for licenses on-premise and cloud, hosting, project delivery, and support, you need to consider sufficient lead times. In many cases, we see that the new systems and licenses are even not ready when they are required for configuration and development after months of running the project.
3. Realization: Choose the right methodology
The third crucial point is the right methodology for realization. The challenge is to link business requirements and Computerized Systems Validation (CSV) demands with SAP (therefore IT) methodology. In parallel, it is necessary to act in a process-driven manner and document with correct versioning, using it as a basis for tests, acceptance, training, and support.
Let me illustrate how this works in practice with one of our recent transformation projects with a Swiss Life Science company. Here, we developed a holistic methodology based on comprehensive process models in SAP Signavio. We aligned requirements and processes with industry standards in a very short time, and in parallel, determined GxP-relevant activities through Business Process Management (BPM). This approach significantly shortened the Discover and Prepare phase to less than six weeks. Subsequently, we integrated the methodology into the SAP Solution Manager for executing the implementation in SAP S/4HANA during the Realize Phase, following User Requirement Specification (URS) and Functional Specification. Leveraging GxP relevance information, we could automatically create non-scripted tests in SAP Solution Manager using a risk-based approach and establish the basis for scripted tests.
To delve into the details, let's consider the area of "inspect to release" once more. Utilizing Tenthpin Industry Best Practices showcased in the Signavio collaboration hub, we elaborated processes in this area within two weeks. This encompassed defining organizational responsibility, relevant systems (such as LIMS systems), and process-related data. The resulting process landscape set the foundation for interface design (data flow), customizing (requirements), test cases (based on process scenarios integrated into SAP Solution Manager), and the delivery of training materials. All of this was based on the relevant version documented in Signavio and integrated into SAP S/4HANA.
Without employing this methodology, many customers still rely on creating individual Office documents for Technical Specification, training, and CSV documentation. This approach poses significant challenges in every transformation project, is time-consuming, and requires expensive external resources.
By utilizing this methodology, it is possible to realize an SAP transformation in less than 12 months, fulfill CSV requirements completely, and deliver a documented system that lays the groundwork for future innovations.
Conclusion
With the right project initiation, the right mix of systems and solutions, and the right implementation methodology, Life Sciences companies not only achieve a digital core to enable future innovations but also experience significantly better and faster Return on Investment (ROI). Today, early value generation is not merely relevant for realizing competitive advantages; it is a critical success factor in SAP transformations. Demonstrating a tangible impact helps to maintain support, discipline, and manage "change fatigue".
Stay up to date with the latest #Lifeattenthpin #LifeSciences #Pharma #MedDevices #Biotech #Digitalforlife #Thoughtleadership #Medical Technology #AnimalHealth news by following us on Twitter @TenthpinMC Instagram #LifeAtTenthpin Facebook Tenthpin and our Tenthpin LinkedIn corporate page.