Tenthpin announces three partner promotions
Basel, Apr.3 - Tenthpin Management Consultants, a leading consulting boutique for the Life Sciences industry, is pleased to announce the promotion of three new partners, effective April 1, 2023.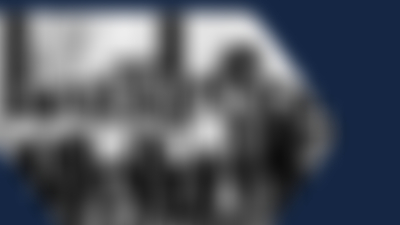 Juergen Bauer, Executive Chairman of Tenthpin Management Consultants, stated: "I am delighted to welcome Yvonne Kirner, Joao Monteiro, and Markus Rentsch to our partner team. Since our foundation in 2017 we have grown continuously. Today we serve 12 of the top 20 Life Sciences companies worldwide. With a continued exclusive focus on the Life Sciences industry, we aim to further expand this successful growth together with Yvonne, Joao, and Markus."
Tenthpin is experiencing significant demand for digital transformation advisory services, as the life sciences industry undergoes a major shift towards a data-driven, patient-centric operating model. Due to this paradigm shift, life sciences companies are modernizing their digital cores, particularly by implementing state-of-the-art SAP S/4HANA systems. In addition, they increasingly require innovative digital solutions to address their specific challenges. Therefore, Tenthpin and SAP are jointly developing life sciences co-innovations, such as the SAP Batch Release Hub (BRH) or SAP Intelligent Clinical Supply Management (ICSM). "We are successfully supporting life sciences companies in their digital transformation, and we are pleased that Yvonne, Joao, and Markus will be joining us as partners to help shape this even further," said Bauer.
Yvonne Kirner has over 15 years of experience in organizational change management and transformation management, with a strong focus on complex international change programs, both ERP and non-ERP. She specializes in developing effective change strategies to help organizations successfully adapt to changing business environments. Her experience includes leading transformation programs that have impacted tens of thousands of employees across multiple industries. Yvonne holds a Diploma in Industrial Engineering from the University of Applied Sciences Pforzheim.
Joao Monteiro also has over 15 years of consulting experience, with an exceptional track record of delivering complex IT and business transformation programs. He has worked in multiple segments of the Life Sciences industry, from animal health to human health and medical technology. Joao's experience covers project management for business and digital transformations, global SAP S4 implementations, product development within the SAP area, and supply chain expertise within the Life Sciences industry. Joao has a degree in Engineering and Industrial Management from the University of Aveiro.
Markus Rentsch has over 25 years of experience in international consulting and has led numerous successful ERP implementations and SAP rollouts covering all aspects of IT planning, design, implementation, and testing. Throughout his extensive career in application development, he has focused on strategy and design, as well as their successful transformation. His experience includes program and project leadership, SAP global template rollout, IT organization and governance, SAP architecture, and security. Markus holds a master's degree in Computer Science from the University of Dortmund.
About Tenthpin
Tenthpin is a global consulting boutique for the Life Sciences industry. We operate out of eight countries (the US, Switzerland, Germany, the UK, Portugal, Poland, China, and India) and continue to grow. Our more than 450 consultants combine deep industry and process knowledge with extensive SAP expertise. Tenthpin has successfully realized SAP S/4HANA transformations for many leading Life Sciences companies and is a strategic partner of SAP in the area of Life Sciences co-innovation.
For more information, please contact Tenthpin Management Consultants at
Stay up to date with the latest #Lifeattenthpin #LifeSciences #Pharma #MedDevices #Biotech #Digitalforlife #Thoughtleadership #Medical Technology #AnimalHealth news by following us on Twitter @TenthpinMC Instagram #LifeAtTenthpin Facebook Tenthpin and our Tenthpin LinkedIn corporate page.