Tenthpin to launch Tenthpin Solutions: Revolutionizing the Life Sciences Industry with Cutting-Edge Software Solutions
Basel, Jun. 19 - Tenthpin, a globally leading business and technology consultancy for the Life Sciences industry, has decided to start Tenthpin Solutions in Q3 2023. Tenthpin Solutions will be a technology start-up dedicated to developing innovative software solutions for Life Sciences companies. With a strong focus on user experience, deep industry expertise, and excellent technology skills, Tenthpin Solutions aims to become the preferred choice for ambitious startups and successful market leaders in the pharmaceutical, biotech, medical technology, and animal health sectors.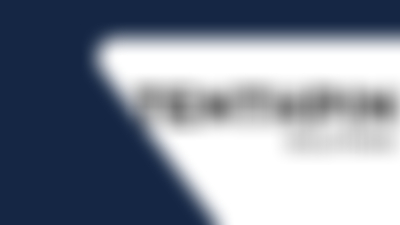 Recognizing the ongoing transformation of the Life Sciences industry into a data-driven tech sector, Tenthpin Solutions will be determined to play a crucial role in helping Life Sciences companies adapt, innovate, and contribute to a better world. By providing empowering software solutions, the technology start-up will enable Life Sciences companies to thrive in this new digital era.
User-centricity combined with industry competence and technology expertise
Following in the footsteps of Tenthpin's success in the consulting business, Tenthpin Solutions will bring years of experience in the Life Sciences industry and a profound understanding of the challenges faced by decision-makers in the sector. Michael Schmidt, Co-Founder of Tenthpin Solutions, said, "Leveraging our roots in Life Sciences business and process consulting, along with our expertise in SAP and other leading technologies, we are building a global team of highly experienced industry experts, coders, and UX specialists, committed to delivering cutting-edge software solutions."
According to Dr Frank Altznauer, Chief Industry Advisor of Tenthpin Solutions, there is a high demand for specific solutions in the Life Sciences industry: "The industry is shifting towards new and individualized treatments, which demands the development of user-friendly, data-driven systems. These systems must be easy to use and allow researchers to focus on delivering life-saving therapies to patients quickly. Entrepreneurial and innovative approaches are needed to develop new technologies and processes that can identify patient data patterns to inform personalized interventions."
Collaborative approach with Life Sciences companies in ideation, design and development
Thomas Weber, Chief Product Officer, provides insight into the product strategy and collaborative approach of Tenthpin Solutions: "We have full confidence that our exceptional team at Tenthpin Solutions will enable us to create groundbreaking products for the Life Sciences industry, resulting in utmost customer satisfaction. We strongly believe in co-innovation approaches with Life Sciences companies and partners to collaborate during product ideation, design, and development. This approach guarantees that all the products we create are tailored to fully meet the requirements, needs, and demands of both our clients and the market."
To ensure customer centricity in the organization, Tenthpin Solutions will establish a Product Advisory Board consisting of key executives from Life Sciences companies who will provide guidance on the direction of Tenthpin Solutions.
The company will be founded in summer 2023. Once fully operational, Tenthpin Solutions will announce its initial product portfolio.
About Tenthpin
Tenthpin is a global consulting boutique for the Life Sciences industry. We operate out of eight countries (the US, Switzerland, Germany, the UK, Portugal, Poland, China, and India) and continue to grow. Our more than 450 consultants combine deep industry and process knowledge with extensive SAP expertise. Tenthpin has successfully realized SAP S/4HANA transformations for many leading Life Sciences companies and is a strategic partner of SAP in the area of Life Sciences co-innovation.
Stay up to date with the latest #Lifeattenthpin #LifeSciences #Pharma #MedDevices #Biotech #Digitalforlife #Thoughtleadership #Medical Technology #AnimalHealth news by following us on Twitter @TenthpinMC Instagram #LifeAtTenthpin Facebook Tenthpin and our Tenthpin LinkedIn corporate page.