A call from a Patient for OCM
Bringing the Business to the Table with Organizational Change Management
Companies have lost millions in ERP implementations gone wrong: supply interrupted, revenue lost, market share lost, stock prices dropped and even patients have been impacted. Professionally, I am the global OCM community lead at Tenthpin. As a person, I am also a Hemophilia patient with a blood clotting disorder and a (too) many years fertility center patient. Our have saved my life. Products of our clients have helped to create the life of my absolutely amazing daughter. Imagine what disrupted supply chains caused by challenging ERP implementations could mean to patients As a passionate OCM practitioner, as a life-embracing patient, and as a very happy mother, my ambition for your ERP transformation program is bringing you as our client to the next level.
We at Tenthpin are here to give you robust ERP, RPA, CTSM, data and analytics solutions to improve patient outcomes. We want you to:
innovate your clinical trial supply management to get your products out to the market faster
improve your demand and supply management so you can serve more patients;
make you more efficient so that products are becoming more affordable – which means access for more patients; and
go-live with your solution without any impact to your customer, to any patient out there!
Bringing you on a fast adoption track in your ERP program for the benefit of your customers and for the benefit of all patients is the mission and passion of the Organizational Change Management Community at Tenthpin.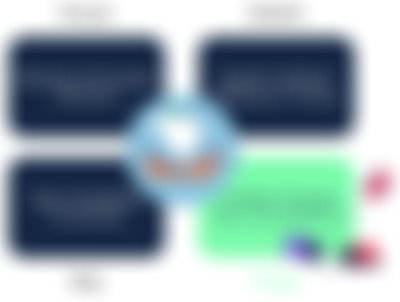 WHY OCM IS THE GAME CHANGER – WE BRING THE BUSINESS TO THE TABLE
What we are usually see working very well in our clients' ERP transformation programs are: defining a robust set of harmonized processes, building a stable ERP backbone
The "game-changing puzzle piece" we as Tenthpin OCM professionals add to the mix: people. In more professional terms: the business. As Tenthpin OCM team we focus on bringing the business to the table for a successful and faster adoption of new ways of working, for achieving your planned business benefits and for bringing new solutions to patients faster.
In the many cases of ERP transformation failures, the reasons for failure were hardly technical issues. If you read through those making the news, you will find three recurring reasons for failure.
Decision makers making unreasonable decision due to lack of being informed and engaged.
Managers driving the change not being on board and sometimes even sabotaging the transformation.
People who have to adopt the changes and deliver the business benefits in their daily business not understanding what they are doing and why. Sometimes they are even being misguided by the managers who are - instead of driving - resisting the change.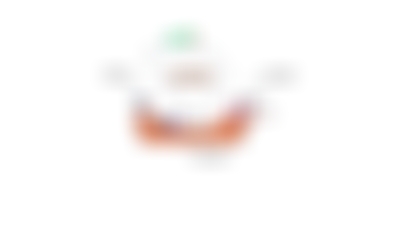 HOW WE MAKE THE DIFFERENCE – WE ENGAGE DECISION MAKERS, EMPLOYEES WHO DRIVE THE CHANGE, EMPLOYEES WHO DELIVER THE CHANGE
This perfectly describes the 3 groups of people relevant for your ERP transformation who we focus on in our Tenthpin Organizational Change Management approach.
The people who decide on the change: e.g., C level, business unit leads, global process owners.
The people who have to drive the change: e.g., regional process owners, factory managers, logistic leads, finance leads, quality leads.
The people who have to deliver the change and adopt to new processes and digital solutions: end users in many functions across the corporation.
By continuously engaging these three groups throughout all the phases of the transformation, we strive to achieve together with you:
engaged smart senior leaders who make good decisions for the program, who have a strong interest in moving your transformation ahead and who provide means and who remove roadblocks;
strong program team members who collaborate with your Tenthpin consultants and are keen on getting a strong solution design;
focused business representatives who take testing seriously and make sure the solution proves to work flawlessly;
a group of dedicated and driven key users who are keen to get their colleagues on board; and
after go-Live the full set of users who are ready to operate the business processes through your ERP solution.
Read More on Leadership and Organizational Change Management in our recent article: "Translating the vision – Your role as a leader of Change"
WHAT WE DO IN ORGANIZATIONAL CHANGE MANAGEMENT FOR YOUR ERP TRANSFORMATION -
Many of our potential or new clients have heard that "some" communication and end user training should be done in an ERP transformation program. This is correct but just a very small piece of the full potential of OCM. It is very focused on end users, the employees who have to deliver the change. It is not bringing all the business, all stakeholders relevant for a successful transformation to the table. Our mission as Tenthpin OCM professionals is to develop a targeted change strategy for your transformation program ensuring all relevant parties are engaged. Here are some example activities how we engage all parties relevant for a successful change.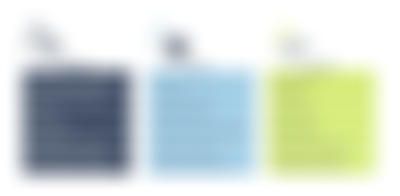 If you are currently involved in a program or have been in the past, think about all the people issues you are experiencing:
people who should be making decisions and should be sponsoring the change but are not really convinced it is the right way to go yet or leaders who are not on the same page;
people who should be driving the transformation in their region but have not even been involved yet; or
users who should later operate the solution and a training program should be planned but it is not taken care of yet.
If this sounds familiar, then please, contact us today!
Collaborate with our Tenthpin OCM team to engage all those stakeholders who decide, drive and deliver the change. When we successfully "get the business to sit down at the table" together and get them aligned to work on making your transformation program a success, you will be making a great impact on the lives of patients. Patients like me, patients like your family members, relatives, friends or colleagues. It will evolve your company's capability to deliver life-improving, life-transforming, life- saving or even – like in fertility treatments - life-generating medications, devices, vaccines and medical services.
Stay up to date with the latest #Lifeattenthpin #LifeSciences #Pharma #MedDevices #Biotech #Digitalforlife #Thoughtleadership #Medical Technology #AnimalHealth news by following us on Twitter @TenthpinMC Instagram #LifeAtTenthpin Facebook Tenthpin and our Tenthpin LinkedIn corporate page.