How CDMOs become more adaptive and competitive with Tenthpin's 3 step model for CDMOs.
The Life Sciences sector is undergoing a major shift, which is having a profound impact on Contract Development and Manufacturing Organizations (CDMOs). In order to remain competitive and succeed in this shifting landscape, CDMOs must undergo a transformation that makes them not only more service-oriented, but also adaptive, standardized, collaborative, transparent, and automated.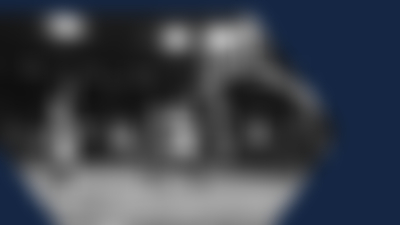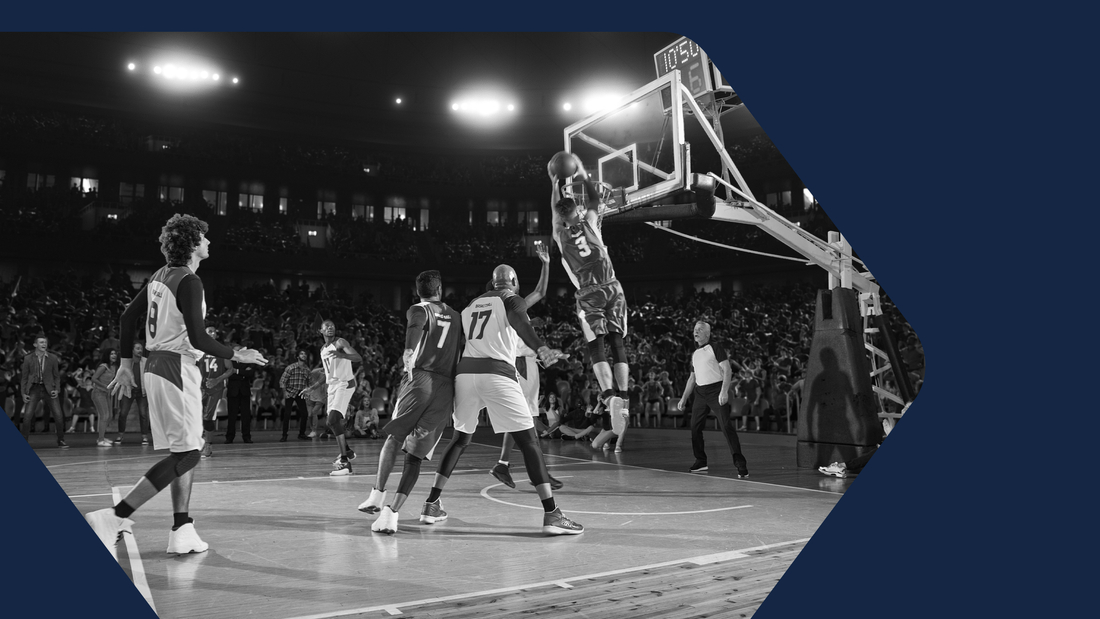 The digitization helps CDMOs to further drive progress in the face of these diverse challenges. The foundation of the digital journey is the automation of processes, followed by the improvement of real-time transparency (visibility). In the next step, it is important to enable new and flexible collaboration models, which are becoming increasingly important. Last but not least, digitization should enable CDMOs to adapt to disruptions. The following diagram shows the Digital Journey at a glance.
Digital Journey for CDMOs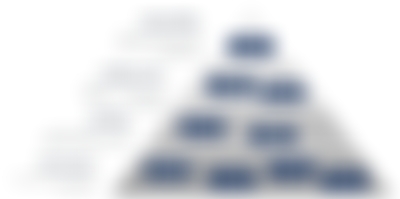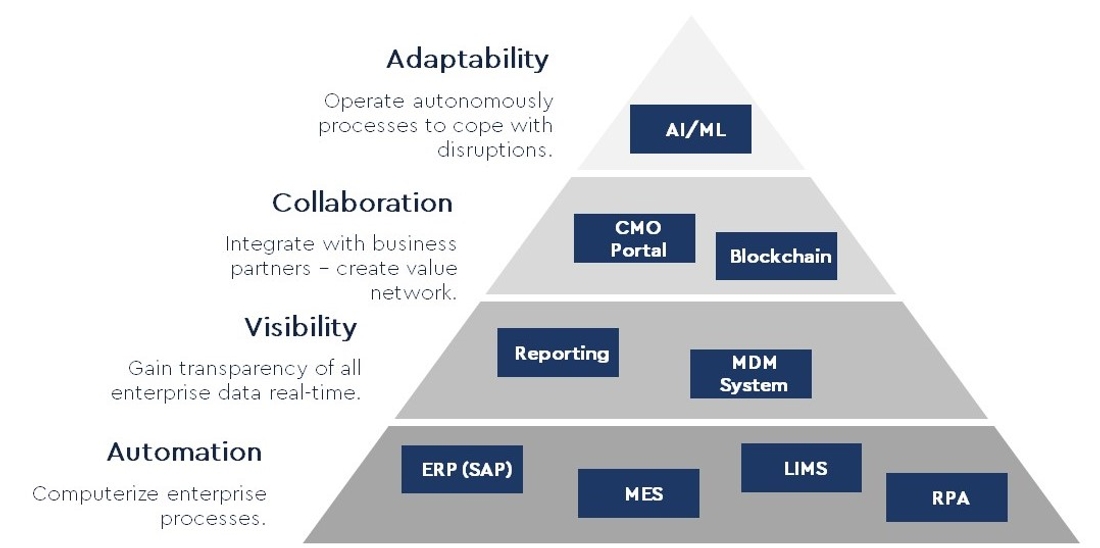 Three key elements are critical to successful digital transformation in the CDMO industry:
Client Interaction Models for CDMO
There are multiple ways for CDMOs to interact with their business partners. A key decision driver for setting up the right Interaction Model is the depth of collaboration with the clients. And this has impact on the integration: based on Tenthpin experience most clients and CDMOs share certain data like customer forecasts (from clients), quality and release data or production capacities (from CDMOs).
Enterprise Process Model for CDMO
Tenthpin developed an Enterprise Process Model for CDMOs. This Process Model spans from level 0 to level 5 (activity level) covering all enterprise process areas: Project-Start-to-Finish, Purchase-to-Pay, Plan-to-Produce, Inspect-to-Release, Inspect-to-Repair, Order-to-Cash, Store-to-Ship, Finance-to-Report and Hire-to-Retire. In all those process areas typical processes for CDMOs are modeled.
SAP Model for CDMO (S/4HANA and Business byDesign)
Tenthpin takes clients to the cloud with SAP S4/HANA and Business byDesign. Based on this CDMO Best Practices Process Model, Tenthpin has pre-configured SAP S/4HANA and Business byDesign systems covering all typically required CDMO processes including master data like material master, Bill-of-Material (encompassing all manufacturing stages from Drug Substance, Drug Product to Fill and Pack), Recipes, and Business Partners (Vendors, Customers). Additionally, we provide cloud-based solutions for the integration on LIMS and MES systems. To stay competitive, these complex challenges need sustainable solutions.
Key Elements of Tenthpin CDMO Model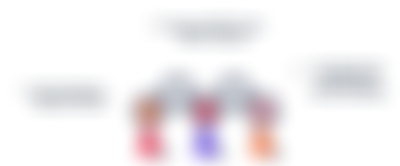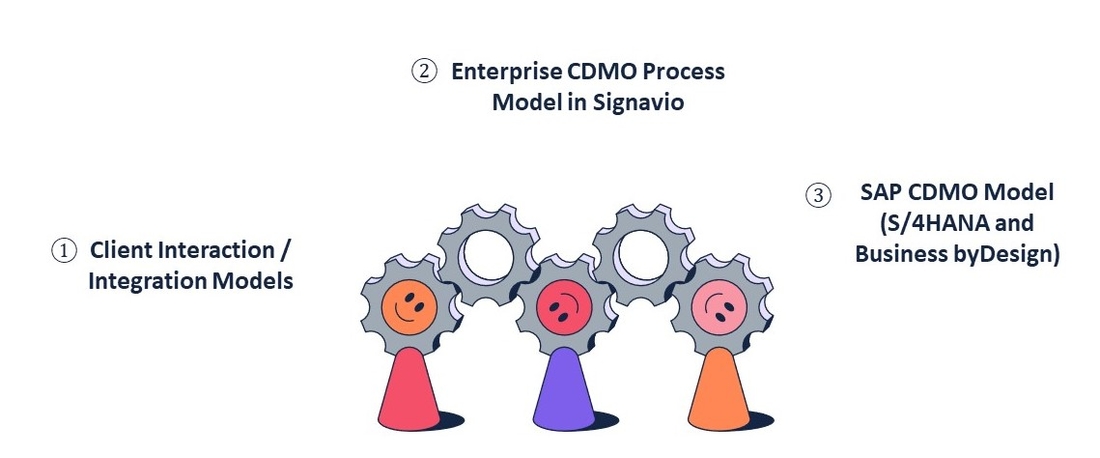 Our Tenthpin CDMO Model covers all three key elements. This enables us to make CDMOs fit for today's requirements quickly, safely and without great effort. We have demonstrated how this works in practice for a medium-sized Swiss CDMO. In this case the CDMO was carved out, acquired by another enterprise and had to implement new processes and a new SAP S/4HANA ERP-System.
Example of realizing the Tenthpin CDMO Model
ERP implementations are already complex on their own, but for mid-sized CDMOs, they can be especially challenging when timelines are shorter, the complexity of integrated solutions is high for the small size of the organization, and market flexibility triggers short-term changes in requirements, as well as restricts the availability of customer employees and hinders change management due to a lack of focus on IT projects. Therefore, ERP projects in this type of situation are particularly demanding and the effort required of employees should be minimized as much as possible.
The main challenges in this case were to
Design and build a process and system template within a relative short timeframe
Seamlessly connect the Manufacturing Execution System (MES) and Laboratory Information Management System (LIMS) to the full cloud-integrated system landscape of SAP S/4 HANA, and
Ensure computerized system validation (CSV) with minimal effort.
How Tenthpin makes a difference: The combination of unique know how and tools
Tenthpin Management Consulting was able to make a difference in several ways:
through deep industry expertise and experience from numerous global projects in the pharmaceutical industry,
a very comprehensive process library in the Signavio Business Process Management tool and unique integration capabilities in the SAP Solution Manager,
the ability to connect all possible systems such as MES and LIMS to the SAP Business Technology Platform (BTP) and ensure integration, and

Tenthpin has developed a proprietary W-model, which dramatically improves the traditional V-model validation approach. As a result, Tenthpin was able to reduce the effort required by about 70% through the embedded CSV approach to SAP methodology.
Outcome: Faster, cheaper, safer
The outcome of the project was faster, more cost-effective, and robust implementation of the Swiss CDMO with SAP S/4 HANA, with minimal effort required from employees. The comprehensive process library and unique integration capabilities of Tenthpin's tools allowed for efficient documentation of all processes and seamless connection to the cloud-integrated system landscape. The systematic validation approach also ensured compliance with CSV requirements.
Our CDMO Template delivers standardization, acceleration, and streamlined governance for digital transformation projects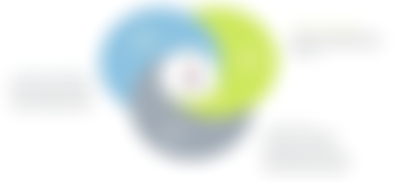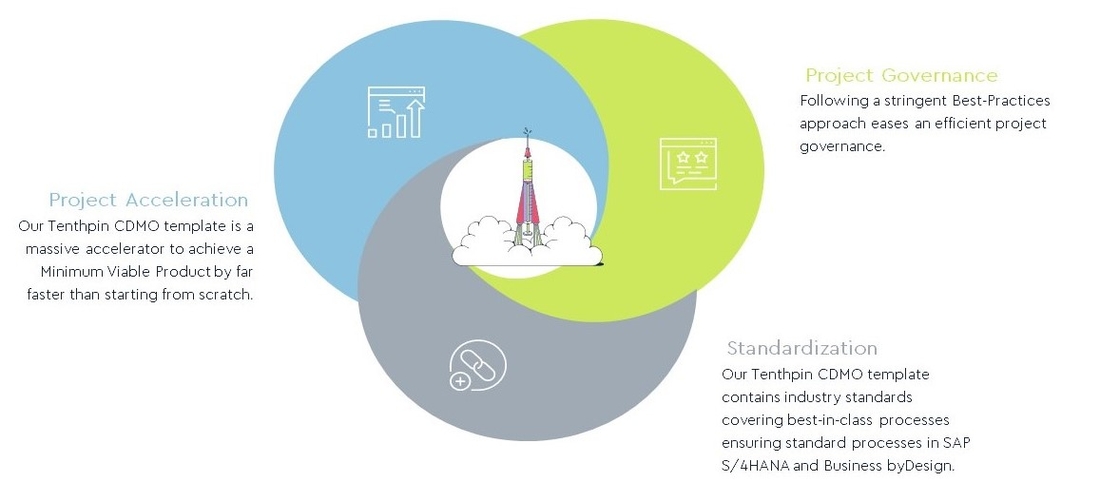 Prepare for the future with the Tenthpin Digital Model for CDMO
The CDMO industry is poised for significant changes over the next years due to consolidation, mergers and acquisitions, the emergence of personalized drugs such as cell and gene therapies, and the adoption of cutting-edge manufacturing technologies like "manufacturing-in-a-box."
In order to keep up with these shifts, CDMOs must have a robust, adaptable, and integrated business model.
To achieve this, they need to undergo digital transformation, with SAP S/4HANA or Business byDesign being the desired Digital Core for many CDMOs.
Tenthpin has developed a comprehensive Digital Model for CDMOs covering >90% of typical CDMO business requirements.
Stay up to date with the latest #Lifeattenthpin #LifeSciences #Pharma #MedDevices #Biotech #Digitalforlife #Thoughtleadership #Medical Technology #AnimalHealth news by following us on Twitter @TenthpinMC Instagram #LifeAtTenthpin Facebook Tenthpin and our Tenthpin LinkedIn corporate page.