Streamlining S/4HANA Transformation Journeys to Minimize Risks and Rapidly Realize Competitive Advantages
Article published by Tenthpin Management Consultants in CIOReview
A strategic innovation partner to SAP in Life Sciences, Tenthpin supports companies in their S/4HANA journey, delivering implementation to post-deployment services. Its experience in the life sciences industry allow it to bring the expertise and tools to accelerate the shift and realize the benefits and value quickly instead of waiting for years.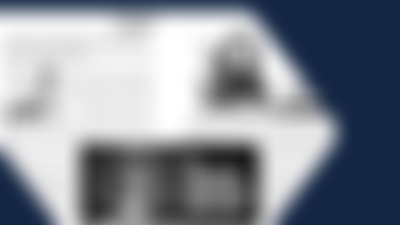 Life Sciences companies leverage SAP to succeed in their digital transformation journey to drive operational efficiency, optimize the supply chain, improve forecast accuracy, and comply with business and industry requirements. To further optimize R&D, quality control, supply chain management, and logistical processes and to take their digital transformation to the next level, they turn to SAP S/4HANA as their digital core.
However, to capitalize on these benefits and maximize the improvements to their business operations, organizations require expertise to identify the best approach for their SAP S/4HANA implementation.
A strategic innovation partner to SAP, Tenthpin supports companies in their S/4HANA journey, delivering SAP implementation to post-deployment services. Leveraging decades of experience in implementing SAP for the Life Sciences industry, it offers expertise and a holistic toolset to accelerate the S/4HANA shift for quick value and benefit realization.
Tenthpin starts supporting clients at the earliest stages of their SAP journey to build relevant business cases and implementation timelines to ensure they can introduce additional solutions to the core S/4 HANA at the right time. This eliminates the common mistake of over-complicating the initial scope, which results in extended project delivery timelines.
"We have an in-depth understanding of ERP transformation and help clients choose the right path forward, be it greenfield, brownfield, or bluefield," says Patrick Wolf, Partner, Tenthpin Management Consultants.
By reducing the complexity of the implementations while meeting regulatory expectations, it also helps clients manage risks.
Tenthpin has an entire process framework in SAP Signavio covering all best-practice processes of Life Sciences industry segments like clinical supply chains, individualized therapies, CDMO, Medical Devices etc. It helps clients quickly realign their organization and bring changes to life at an accelerated rate by supporting everyday processes while reducing human errors and optimizing resource allocation to build a sustainable and resilient business.
Similarly, to automate the testing and management of relevant documentation related to computer system validation documents, Tenthpin uses SAP Solution Manager. It is a holistic tool that acts as a central storage for Tenthpin to track any changes in a document during the SAP implementation and post-deployment.
In essence, Tenthpin offers a complete project suite that takes the project from initial blueprint workshops and requirement gathering to delivery of the complete project and program lifecycle.
"We have an in-depth understanding of ERP transformation in Life Sciences and help clients choose the right path forward, be it greenfield, brownfield, or hybrid."
"Our ability to seamlessly integrate Signavio Process Manager and SAP Solution Manager gives us a competitive edge. We enable end-to-end and seamless integration and traceability, which is the key to lowering implementation timeline, increasing visibility, and reducing the complexity for everyone involved in this highly regulated industry," says Esin Yorulmaz, Partner, Tenthpin.
This integration lowers the implementation time by months and significantly reduces the efforts and frustration of project and program management. Tenthpin helped a mid-sized Swiss company—acquired by a large Chinese enterprise—implement SAP S/4HANA Greenfield in less than 10 months. In addition, it integrated a large MES and LIMS implementation running in parallel with the S/4HANA system.
Though Tenthpin's primary focus is on the SAP S/4HANA, it has other technology solutions to effectively complete the end-to-end lifecycle. For instance, its experts can easily integrate clinical supply chain solutions with other technology components on the manufacturing execution systems (MES) and planning side.
Tenthpin also partners with third-party solutions for integrating SAP with various industry-relevant applications like Salesforce, Veeva, Vistex, Vertex, WERUM PAS-X, LabWare, and Kinaxis.
It has a global team of nearly 500 consultants operating in various hubs in Switzerland, Germany, Portugal, the U.K., the U.S., Poland, and India, who offer consultation along the entire value chain to clients. Whether R&D, planning, procurement, sales, manufacturing, distribution, or warehousing, these experts deliver consultation from a process standpoint to optimize existing and newly designed processes and help them implement those using SAP S/4HANA speed.
Successfully implementing SAP projects in life sciences for decades, Tenthpin evolves with the industry trends like data-driven and patient-centric approaches to help clients streamline their digital transformation journey.
Stay up to date with the latest #Lifeattenthpin #LifeSciences #Pharma #MedDevices #Biotech #Digitalforlife #Thoughtleadership #Medical Technology #AnimalHealth news by following us on Twitter @TenthpinMC Instagram #LifeAtTenthpin Facebook Tenthpin and our Tenthpin LinkedIn corporate page.