Gamechanger in the Life Sciences industry: Interview with Jürgen Bauer, Executive Chairman of Tenthpin
Daniel Nerlich, author of the German Consulting-Blog CONSULTANT Career Lounge, made an interview with Juergen Bauer, Executive Chairman of Tenthpin. Juergen speaks about bowling, game changers and the "Flavour of Swissness".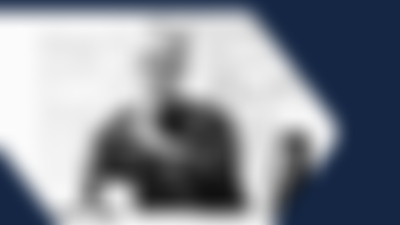 Daniel Nerlich: What is your company name "Tenthpin" all about?
Jürgen Bauer: Tenthpin is derived from the tenth pin added to the sport of ten-pin bowling which ultimately contributed to its success. The tenth pin made the difference and was, in the truest sense, the gamechanger.
While we are not all professional bowlers, we want to be the gamechanger in our segment for our customers, consultants, and services in our field.
Daniel Nerlich: What is your consulting approach and what sets you apart from other market players?
Jürgen Bauer: We are a truly global consultancy. This means not only that we are represented internationally, but that we select from our global team the right consultants for the customer. We are not structured into individual countries with their own P&Ls. As a boutique, it is also important to us that we work together across borders to deliver the right quality.
What certainly differentiates us and makes us unique is the fact that we are a consultancy with a strong process know-how and SAP technology focus that exclusively serves life sciences customers. We work exclusively for the different segments of the Life Sciences industry, such as pharma, biotechnology, healthcare, animal health, and medical technology. In these segments, we can achieve corresponding added value with a lot of know-how and cross-leverage - all combined with decades of SAP consulting experience.
Daniel Nerlich: You describe yourself as a "global boutique" - what do you mean by that?
Jürgen Bauer: The term boutique has less to do with size for me - we are still relatively young on the market and will continue to grow in the future. With boutique, we mainly associate specialization and quality assurance. So, I don't expect a comprehensive range of services for all customers in a boutique, but a clear focus, a clear profile and a correspondingly high quality: Tenthpin is the global boutique with a clear focus on digital transformation in the Life Sciences industry.
Daniel Nerlich: On your website, you talk about a "flavor of Swissness" that can be experienced at Tenthpin. What Swiss flavor can one expect when working with you?
Jürgen Bauer: I have worked and lived in many countries. In Switzerland, I found a special positive, pragmatic approach to solving problems. And this with a very high implementation discipline and a commitment to quality in the details. For us, the glass is always half full. The implementation discipline, the Swiss quality standard and "Attention to Details" are part of our DNA.
Daniel Nerlich: How would you describe the culture at Tenthpin?
Jürgen Bauer: We place a lot of value on collaboration and working together. This is the only way we can survive in the market. On the one hand, this means collaboration with our customers, with whom we jointly implement the respective projects. The other is collaboration with our partners, with whom we design the ideal solutions for our customers or put together teams with the best people on the market. And "last, but not least" - and all the more important for us - the collaboration within the Tenthpin team.
What we absolutely don't want to see is an elbow mentality within the company where one works against the other. What is important for us instead: that colleagues support each other and work together. Due to the fact that we have all been in the market for a relatively long time, it is especially important to us that we enjoy our work. We don't have a top-down management, but rather a togetherness where the ideas of the individual employees can be taken up and implemented wherever it makes sense.
Daniel Nerlich: What type of employees are you looking for, what profile should the people bring?
Jürgen Bauer: A large part of our employees have long-standing experience in their specialties, especially in the C industry. Although industrial experience in change management is certainly less important than, for example, in supply chain consulting or R&D.
In our consulting, we look far beyond the horizon and design new solutions, especially in cooperation with SAP. That's why it's important to have a relatively high level of SAP know-how. Clearly, the ability to communicate and the DNA to work together and to want to achieve more than the average are additional requirements.
In the meantime, we have reached a size to generate growth from below and therefore also hire many employees directly from the university. We pay attention to gaining people who bring an interest or, if applicable, first experience in the Life Sciences industry. After all, it is also important to deliver high quality at a high frequency and want to go the "extra mile".
Daniel Nerlich: With regard to your young existence on the market, it is noticeable that in recent years you have already strongly set on internationalization and established offices in many countries. Why are you going this way strategically?
Jürgen Bauer: Our company is only six years old, but we have all been in the business for years and know the market - and this Life Sciences market is fundamentally a very international one. Regions like the USA, Switzerland, England, or Asia are extremely important in the Life Sciences industry - a lot of innovation is created there. There are both large companies in the respective industries and innovative start-ups that are developing new solutions such as in the field of personalized medicine.
Daniel Nerlich: What's on your agenda for 2023?
Jürgen Bauer: 2023 is a very exciting year for us. We have been co-innovating with SAP for several years on topics such as Cell and Gene Therapy, Batch Release Hub, or Clinical Trials. Now we want to take a bigger step and build a new team to expand the solution business - the kick-off took place a few weeks ago. There are still some areas in the Life Sciences industry that have not yet been addressed by appropriate business software, especially in R&D and for smaller companies like research companies and biotech companies. We are developing our own solutions based on SAP to cover a market that is not yet served today.
Daniel Nerlich: Exciting. And returning again to the profiles you are looking for: so far you have been looking very strongly for the classic consultant profile. Along the new product area, software developers & Co. are increasingly coming to the fore?
Jürgen Bauer: Absolutely, now really new topics are coming up for us - product developers and software developers at different levels. We have built a team of nearly 20 employees in Europe to develop first solutions there and to grow the team from here. In the future, the big US market will certainly be of special importance, which is why we will also go there.
Daniel Nerlich: You have a long career in consulting and have experienced the market from different perspectives. What is the one career tip you would give your 30-year-old self?
Jürgen Bauer: Once again, it's certainly important to stay curious today as well as in the past; to stay open to new topics; to work into the depth of a topic with a certain ambition and discipline; to know what one understands and at the same time know what one does not yet understand. And above all, to always listen well, learn from one's colleagues and customers, and then intelligently process everything in order to progress as far as possible.
Daniel Nerlich: How can you imagine starting a new consultancy in a saturated market environment? Is it easy? Are there strong hurdles to barriers that must be taken into account? Is it done just like that?
Jürgen Bauer: Certainly not. The market did not need an additional SAP consulting, there are already plenty of those. But I think what played into our cards were the strong changes in the market and in our industry. The topics of technology and digitalization have of course become very important for our customers.
I think that with our know-how, we understand the core of the business very well. Based on this, it is then necessary to generate added value with technology and process optimization. There has been a very great demand from our customers for this lately. Driven by the Covid-19 pandemic.
Many of us have been dealing with implementations or process optimization for 20, 30 years. We believe that we bring the technology, system and process know-how and combine it with a strong industry focus. This allows us to generate added value for the customer.
Daniel Nerlich: Keyword "Covid-19". Of course, all consulting firms had to switch their consulting approach from one moment to the next. But has the pandemic had a special impact on your young company?
Jürgen Bauer: So we were lucky that our customer segments were not affected as much as some other industries. One could see that the Life Sciences industry is system-relevant. It has a lot of potential to grow and develop.
The big challenge for our team was: How do I get the DNA into the company when I'm no longer on site and with my colleagues at the customer all the time? We have placed a strong emphasis on training & learning. That means, we have founded the Tenthpin University, where we bring employees from across borders together several times a year. Many things that were previously done or could have been done virtually, we now do face-to-face within the framework of the Tenthpin University. The goal is to bring our employees back together, get to know each other, undertake trainings together and continue to develop. Is this the last word of wisdom? Of course not, but it is an important step and has been very well received so far.
Source : https://consultantcareerlounge.com/
Stay up to date with the latest #Lifeattenthpin #LifeSciences #Pharma #MedDevices #Biotech #Digitalforlife #Thoughtleadership #Medical Technology #AnimalHealth news by following us on Twitter @TenthpinMC Instagram #LifeAtTenthpin Facebook Tenthpin and our Tenthpin LinkedIn corporate page.