How the Tenthpin Analytics Methodology helps Summiting Mount Kilimanjaro
At the outset, there is often a grand goal, much like the one pursued by Cal Loudon, an Advisor at Tenthpin, who decided to chase his dream of summiting Mount Kilimanjaro. Whether it's business transformations or mountain climbing, a well-crafted roadmap can help you achieve even the loftiest ambitions. In this article you'll learn more about Tenthpin's Analytics Methodology, Cal's remarkable journey, and the parallels between the two.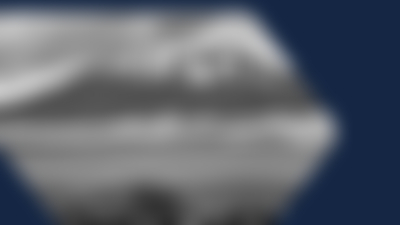 Pursuing a Dream: Summiting Mount Kilimanjaro with Tenthpin
This year, I finally decided to pursue one of my personal goals and dreams: to summit Mount Kilimanjaro. It's something I'd had on the backburner for a long time and it felt like the time was right to tackle another challenge – this time a big one. I've completed a few impressive hikes in my past, including Machu Pichu and the Kokoda Trek, but Kili is different – it's the world's tallest free standing mountain, so this one is going to be special.
Tackling this climb isn't something to take lightly, with only 65% of hikers reaching the peak. As such, it's going to take significant planning. This means leveraging my experience and learnings from past hikes and using that information to strategize an approach which will give me the highest chance of conquering the mountain.
Thinking of the long figurative and literal road ahead, I couldn't help but notice the parallels to how we at Tenthpin approach Business Intelligence (BI), with the Tenthpin Analytics Methodology. Whether it's providing analytics alongside an S/4HANA Implementation, Financial Planning on SAP Analytics Cloud or enabling an organisational Single Source of Truth Data Warehouse using bleeding edge technologies like SAP Datasphere – by following our tried and tested roadmap, we ensure that we're set up for success. Our phases of the Tenthpin Analytics Methodology each have their defined activities and accelerators, meaning that the upcoming road will be as smooth as possible and enable us to focus on providing organisations insights into action.
The Discover Phase: initial decisions for the journey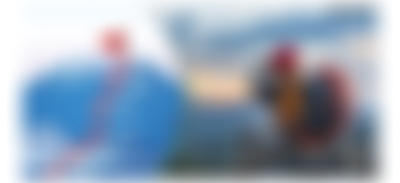 With my mind firmly made up to tackle Mount Kilimanjaro, like any organization wishing to go on an analytics journey, I had some initial questions to answer. Which route to follow? Which trekking company to go with? When? These foundational questions in this first phase will dictate the rest of the journey and ideally, its success.
I've decided to take the Lemosho route, which is about 70km long and takes 8 days, with 6 days up and 2 days down. I chose this route because its duration provides good opportunities for acclimation, hopefully avoiding or reducing the effects of altitude sickness, and it's known to offer some of the best views and photo opportunities. I'll be going with G Adventures, a tour operator I've traveled with before and had a great experience. And when? Well, there was a discount to go in June so it was ruled that I was to go in this month.
Similarly, the first stage of Tenthpin's Analytics Methodology is the Discover phase. This is where we make those initial decisions about an analytics journey which will lay the foundations for the rest of the project. This starts with the business objectives of what the project hopes to achieve, be it anything from the enablement of real-time operational reporting to the facilitation of predictive analytics. This objective will remain front and center for the duration of the endeavor and enable the subsequent decisions to be made: Which technologies will be used? Cloud or on-premise? Greenfield or upgrade? Phased or big-bang?
Understanding the pros and cons of each decision option is something Tenthpin's Analytics Methodology is primed and ready for, with experience and pre-prepared content to help us and your organization understand which is going to be the best way forward and will ultimately enable your business achieve its goals. Now that's decided, time to get prepared.
The Prepare Phase: setting up for success
Approaching any significant undertaking without preparation can be a recipe for disaster. I would say that climbing Mount Kilimanjaro can definitely be considered significant, therefore I had to make sure I was suitably prepared.

From one angle, I setup a strict(ish) training regime to help me be in the best possible shape. This included practice hikes using a weighted backpack, to compensate for the fact that living at sea level doesn't provide any serious elevation. To supplement this, I ramped up my usual weight training – oh so many squats!
The other side of the equation was procuring all of the equipment that I was to need for the hike itself. With temperatures on Kilimanjaro ranging from as warm as 27°C at the base and -20°C at the summit, having the right gear is essential. I resigned myself to the fact that many of these purchases might be only ever used for this trek but that doesn't mean cheaping out. If I was going to do this, it would be done right – and that means having the best tools for the job.

This is especially true when it comes to digital transformation or any other analytics, a subpar-approach will give subpar-results. Like my upcoming summit, a successful analytics project is much more than just the tools involved. While technology is of course one of the important elements, we have to keep in mind that the other two pillars of the golden triangle, people and process, are just as critical. Supporting a project with the right experts in the right roles is essential. As is having solid governance, a concrete methodology - be it traditional waterfall, agile, dev-ops or otherwise - and project plan to light the way.

The Prepare phase of the Tenthpin Analytics Methodology includes a framework and templates which simplify these activities and include elements like project plans, team structures and reference architectures. Obviously these accelerators are not one-size-fits-all and need to be adapted to specific project needs, but having this starting point significantly reduces the effort that would be spent starting from scratch.

With a solid foundation set, I had to start putting some kilometers behind me.
The Explore Phase: establishing a best-practice approach
With the time before I set off to summit Mt Kilimanjaro rapidly ticking away and my preparations largely complete, I tried to get as many practice hikes under my belt as possible to help bridge the gap between my current fitness levels and what I hoped would be enough to help me reach the peak. This gave me a great opportunity to explore some of the beautiful forests and (much much much) smaller trails that Germany has to offer. Luckily, my faithful hiking buddy Mamba was there to see the sights (and smells) with me.

Conversely, the Explore phase of the Tenthpin Analytics Methodology is much more involved but there are some very apt overlaps. As wisely said by Yvonne Kirner, one of our partners responsible for Organisational Change Management (OCM): "To climb a mountain you might need to look at your fitness gap and then make a training approach and plan". This isn't dissimilar to approaching an analytics initiative, or really any IT transformation, starting with highlighting the gaps between where we are today and formulating a design that will ensure we reach where we hope to be at the end of the journey. Be it the creation of a single new report or the implementation of a complete data warehouse, the steps and considerations largely remain the same. These go beyond the technical too and can include Change Impact Analysis elements including which training, communications or org alignments may be required. Thankfully this is where our OCM team's involvement helps to align people and process with technology throughout transformation programs – to great success.
The Realise Phase: identifying and overcoming adversity
As was always going to be the case, the preparations for climbing Mount Kilimanjaro were not all smooth sailing. I encountered numerous challenges during the journey. Fortunately, these challenges came with a silver lining as they provided valuable learning experiences.

During my initial practice hikes, I quickly and painfully noticed the socks I was wearing were causing nasty blisters after a few hours. It became evident that these needed to be replaced with something better suited for the task. Another important learning came from working with my trainer these past few months to strengthen my legs for the upcoming climb; we discovered that adopting a wider stance during my squat leads to greater and safer depth, which led to me being able to lift much more. Identifying these early was extremely beneficial and I'd like to think they were going to help me reach the final summit of Mount Kilimanjaro. (The sock issue is especially something I didn't want to face on the mountain itself!)

In an analytics transformation project, performance optimisation and bug fixing are also topics that want to be well in the rear-view when go-live comes around. Thankfully, the Realise phase in the Tenthpin Analytics Methodology ensures that the development and build activities are supported with robust testing. This phase is key as it ensures not only proper system functionality and Life Science critical regulatory compliance (GxP, 21 CFR Part 11 etc.), but also highlights possible technical and functional improvements. The Methodology's test framework component covers test management and delivery through Tenthpin's comprehensive suite of templates, tools, accelerators and work products, including defect management. Starting with a robust risk and scope assessment, our Agile based test approach is iterative in nature across phases (unit, integration and user-acceptance) & systems and helps to prove both proper working order and full V-model validation of the system.
The Deploy Phase: embarking towards the final implementation
It was surreal, but really happening – I'd finally arrived in Tanzania, standing at the threshold of an unforgettable adventure: conquering the majestic summit of Mount Kilimanjaro. Approaching the Lemosho gate, the starting point of our route, I felt a surge of excitement, knowing that I'm about to embark on a 6 day odyssey to reach the peak. Thankfully, I wasn't venturing onto this expedition alone and part of a vibrant group of likeminded hikers, united in this awe-inspiring expedition, and led by guides from the exceptional team from G Adventures . They were our guardians, conducting regular health assessments and sharing vital information along the way. Their expertise and support kept us on track, as we pushed ourselves to new heights.
Once again, we can see parallels to an analytics transformation here, particularly a project Go-Live, and these activities are yet again supported by the Tenthpin Analytics Methodology - this time as part of the Deploy phase.
While it's easy to think an analytics deployment is just a matter of pushing or transporting developments to Production or a hike is just about going for a long walk, the reality is that there is far more involved. This is a critical period where a cut-over plan is followed with pre and post activities being executed while maintaining close contact with the key project stakeholders. This communication is essential and starts with having a solid PMO, who operate like the G Adventures guides, to ensure the team remains aligned with the plans and keeps the end goal in sight – without them, we'd be lost.
The Run Phase: successfully summiting the peak and beyond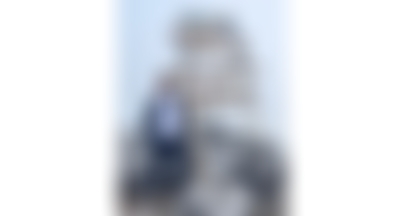 Okay, so there wasn't any actual running, but I made it! The planning, preparing and training paid off and I'm happy to report that I reached the summit of Mount Kilimanjaro, Uhuru Peak at a whopping 5,895 meters above sea-level. After a final 8 hour hike through the night, with temperatures dropping to -20 degrees Celsius, I can easily say this is one of the hardest things I've ever done. The air might be thin, but I'm definitely breathed in the sweet smell of accomplishment.

While I've been waxing lyrical about the similarities between the hike and the @Tenthpin Analytics Methodology, I noticed that many of my key take aways and learnings over these past few months align not only within the Data & Analytics community but actually exemplify Tenthpin's core values Courage, Vision, Integrity, Independence, Diversity and Relationship. (Read more about our DNA here)
The job wasn't quite done with just reaching the top, though – I still had to make my way down and get back to the town of Moshi before returning home. Similarly, after a successful go-live of an analytics project, we don't simply drop tools. As with the previous phases we've covered, the Run phase of the Tenthpin Analytics Methodology also includes templates, guides and resources to assist with those activities before the final project closure. These include topics such as ensuring our new system is working as expected across a hypercare period and even providing AMS to support the system.

For those of you still along for the ride, I want to thank you for your interest in my journey and for the kind words along the way. Just as importantly, if you'd like any more information about how Tenthpin can assist you and your organisation with their own analytics journey – or just wish to chat about technology (or hiking for that matter) – drop me a line.

As for me, I'm going to put my feet up for a spell and get back to work on the actually doing the things I've been talking about in these posts, at least until the next expedition takes my fancy – I hear Everest Base Camp is fun. Until then, Cal & Mamba out.
Stay up to date with the latest #Lifeattenthpin #LifeSciences #Pharma #MedDevices #Biotech #Digitalforlife #Thoughtleadership #Medical Technology #AnimalHealth news by following us on Twitter @TenthpinMC Instagram #LifeAtTenthpin Facebook Tenthpin and our Tenthpin LinkedIn corporate page.