A Data-driven Approach to Fast-forward Clinical Trials
Article published by Tenthpin Management Consultants in Life Sciences Review
Today's Life Sciences companies need to accelerate the clinical trial process while keeping operational expenses in check to enable patients to quickly access novel treatment options.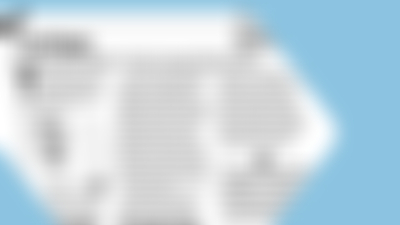 As a leading Life Sciences-focused technology and business consulting company, Tenthpin understands that combining a purpose-built platform and a data-driven approach is crucial to achieving this goal. Backed by its expertise in data analytics, automation, and ESG management, the company helps Life Sciences businesses to enhance decision-making, accelerate innovation, and generate tangible outcomes.
"We aim to set a new industry standard for clinical trial management, accelerate the shift toward a more patient-centric value chain, and help clients bring life-saving drugs faster to the market," says Robert Minov, Partner of Tenthpin.
This commitment reverberates in its flagship solution, SAP intelligent clinical supply management (ICSM), developed in concert with SAP. ICSM offers integration capabilities with study IRT solutions, covering all depot-to-site inventory requests and execution. It includes anonymized patient enrollment and visit information to improve clinical supply planning and replenishment algorithms.
Tenthpin's Data & Analytics solution is one of a kind for addressing key data challenges in clinical trials' operations and supply chain management. Its analytics feature identifies data patterns, highlights potential risks that could occur during the trial and recommends optimal strategies and actions for researchers to make informed decisions when designing clinical trials. These end-to-end abilities make clinical trials more patient-centric and bring better visibility. Visualization of data which is real-time on the analytics cloud aids management in making crucial business choices. The result? A decade-long process can now be reduced to five years.
Tenthpin's platform solutions and data standards aids in building and maturing clinical supplies business intelligence. With these solutions in place, Tenthpin sees a future where the clinical supply chain matures in its capabilities and management practices to operate closer to that of the commercial supply chain: more predictive, more business efficient, better planned, and with more agility to achieve study objectives. This collectively paves the way for faster time to market. Clients can better manage issues regarding shortages or waste that may arise from varying enrollment rates.
"While technology advances rapidly, Tenthpin recognizes the significance of responsibly implementing it, particularly in managing patient data derived from clinical trials," says Minov. "It approaches patient privacy from an ethical standpoint during clinical trials." Tenthpin's data-driven sustainability management is another prominent service which helps businesses to measure and improve sustainability performance. By leveraging reliable data, it helps clients accelerate sustainability transformation, engaging stakeholders, and supporting investors. They can now better embed sustainability in core processes, comply with regulatory initiatives, and build trust through regular reports. This brings numerous benefits like, establishing reliable and comparable metrics for informed financial decisions, future-proofing technology strategies, supporting product launches, and ensuring resilient supply chains.
"We aim to set a new industry standard for clinical trial management, accelerate the shift toward a more patient centric value chain, and help clients bring life-saving drugs faster to the market."
Tenthpin's innovations are powered by the synergy of a diverse team of around 500 consultants worldwide. This allows the company to help clients propel critical medical research initiatives, not only in North America, Europe, and Asia but across the world. It takes a collaborative approach to bringing innovations into the market. Tenthpin, in fact, has established a consortium of over 20 pharma companies worldwide, including drug sponsors, third-party supply partners, and solution providers. This association is responsible for regularly providing insights into clinical manufacturing processes, studying traceability and inventory optimization, and strategizing approaches to mitigate challenges and achieve better results. The combination of industry expertise and time-tested solutions makes Tenthpin a go-to partner for life sciences business to digitally transform their clinical trial operations.
Stay up to date with the latest #Lifeattenthpin #LifeSciences #Pharma #MedDevices #Biotech #Digitalforlife #Thoughtleadership #Medical Technology #AnimalHealth news by following us on Twitter @TenthpinMC Instagram #LifeAtTenthpin Facebook Tenthpin and our Tenthpin LinkedIn corporate page.