Real-world evidence: benefits and business cases
This article is part one of a two-part series.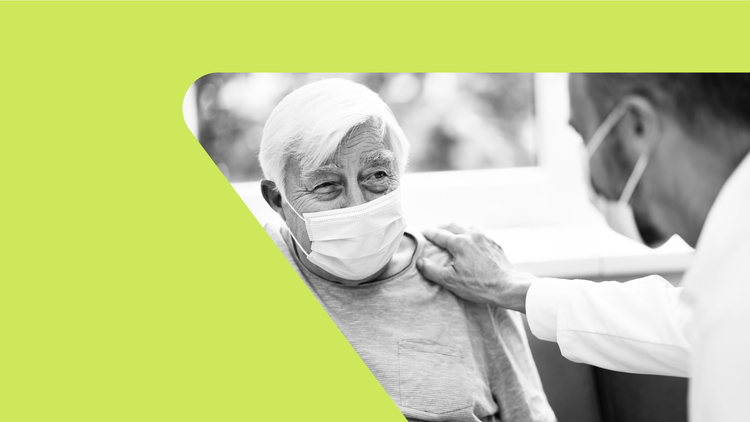 Real-world evidence, short RWE is one of the leading catalysts of the continued disruption of the healthcare eco-system and has the ability to exponentially increase the value a pharmaceutical company can obtain from it. Based on our research, a pharmaceutical company can realize a value of $1 billion across the stages of a product lifecycle from RWE.
But let's first take a step back and look into what RWE actually is. You all have heard that "data is the new currency" or that "data is everywhere," and we are consistently "generating more data in the past 2 years than in all the years before", this article will not delve into these. This article will elaborate on the different types of data generated in the healthcare eco-system and how they can be leveraged by a pharmaceutical company. The leading pharmaceutical companies that are adopting RWE are leveraging the various types of data below:
And it is exactly this variety of data across the different pockets of the healthcare eco-system that truly is a value multiplier for a pharmaceutical company enabling it to stay competitive & relevant in the constantly evolving healthcare market and to realize a $1B business case.
Let's now jump into the specifics across each stage of the product lifecycle.

Drug Development: $100-200M
30% improvement in clinical trial enrolment - The majority of clinical trials run significantly behind schedule, and patient recruitment remains an extraordinary challenge for pharmaceutical companies. In fact, $19 billion is spent annually on patient recruitment representing the largest component of clinical trial costs. However, leveraging EMRs (Electronic Medical Records) can double the enrollment rates. Also, integrating EMR and eCRF (Electronic Case Report Form) data collection will drive costs down by 30 percent.
Significant reduction in trial design flaws & better product profile design – Examples include integrating tissue banks to EMRs to expand Phase II sample sets in order to right-size populations, improve interpretation, improve the later-phase design, and trial simulation to ensure that trials likely to fail are not initiated.
A top pharma company spending $2 billion on clinical development annually, of which $500 million is addressable by RWE, can expect to apply these techniques to gain 20 to 40 percent efficiency in spending or an estimate of $100 to $200 million.
Product Launch: $250M
20% launch improvement via patient pool segmentation - As target populations become more specific, granular insight on exactly who treats a specific population becomes critical to achieving progress in launch segmentation and messaging. A pharmaceutical company could take standard segments into more detailed & impactful segments based on the actual numbers of patients meeting its target profile. By focusing on physicians with relevant patients, a pharmaceutical company can achieve significant product uptake in pilot markets, exceeding expectations by 10 to 20 percent.
Rapid adjustment of messaging / resource allocation – It is also possible to leverage the power of RWE more operationally through tracking programs that enable rapid understanding of physician response and launch effectiveness or through RWE-based engagement tools that model treatment patterns for prescribers.
Assuming a combination of these techniques, a 25 percent improvement potential for a pharmaceutical company, with revenue expectations for new therapies of $1.2 billion (of which $600 million is addressable by RWE), can yield $150 million in revenue acceleration.
3-month acceleration of market access submissions - National reimbursement decisions rely on efficacy data from clinical trials and value for money (cost-effectiveness) calculations, with harsh submission requirements that may not be accommodating to RWE. However, there are opportunities to support RCT results with RWE, speeding up the initial submission and reducing the number of iterations between submission and final decision. Having country-specific data at one's disposal cuts the time spent in searching for relevant data sources and conducting analyses in the months leading up to submission, enabling key inputs to be prepared in weeks.
For a top pharma company with revenue expectations for new therapies of $1.2 billion (with $600 million addressable by RWE) improving operational aspects of the market, access can accelerate revenue by 15%, equivalent to $100 million.
In-Market: $300-$700M
Countering challenges to value and cost-effectiveness: Safety and value demonstration studies are the historical domain of RWE. Pharmaceutical companies can protect themselves against FDA scrutiny and/or spontaneous third-party publications, challenging a product's value and cost-effectiveness. By rapidly using a large real-world dataset, a pharmaceutical company can correct the misleading results of analyses from smaller datasets by reproducing the exact analyses claimed by the FDA / 3rd party, protecting anywhere from $100M to $500M of its revenue.
20-50% improved promotion via physician-patient segments: By connecting different datasets, companies can deepen their understanding of patient journeys and market dynamics. By performing patient-centered analytics with RWE to improve physician-patient segmentation and targeting, detailing strategies, and promotional spending, companies have increased their detailing effectiveness by 15 percent (by not calling on physicians with a lower probability new-to-brand prescribing) and increasing their promotional effectiveness by up to 50 percent.
Targeting undertreated patients to enhance sales growth: Under-treatment of disease applies to most therapy areas. In oncology, late or misdiagnosis occurs in 10 percent of cases. In other specialties, such as Rheumatoid Arthritis, it is more severe, with an average delay of nine months between symptom onset and treatment. A pharmaceutical company can use RWE to identify cohorts of patients that were undertreated for a specific condition by leveraging EMR data for positive lab results without subsequent follow-up treatment. Such can inform a targeted marketing campaign through which a decision aid (supported with RWE) would be distributed to practitioners.
A pharmaceutical company with $5 billion in sales and marketing revenue and a margin of 4 percent to 6 percent that can be influenced by RWE has $200 million to $300 million to gain from RWE.
In Summary, the RWE data across the different healthcare eco-system pockets is truly a value multiplier for a pharmaceutical company enabling it to stay competitive & relevant in the constantly evolving healthcare market and realize a $1B business case. With that, please do stay tuned for Part 2 of this article in which my colleagues and I will explain how to build a competitive RWE Analytics Platform also addressing the critical Life Sciences & Regulatory topics such as HIPPA, GxP, Data Anonymization, to name a few.
Please reach out to our Life Sciences Data & Analytics experts to find out more.
Stay up to date with the latest #Lifeattenthpin #LifeSciences #Pharma #MedDevices #Biotech #Digitalforlife #Thoughtleadership #Medical Technology #AnimalHealth news by following us on Twitter @TenthpinMC Instagram #LifeAtTenthpin Facebook Tenthpin and our Tenthpin LinkedIn corporate page.