How Artificial Intelligence (AI) and Machine Learning (ML) revolutionize manufacturing planning
COVID 19 has disrupted Supply Chains around the world. Due to dynamic nature of COVID lockdown in patches around the world, local restrictions at various levels caused disruptions across the traditional supply chain due to people movement. Customer demands became volatile with expectation to have a quick turnaround. This eventually led disruptions in manufacturing due changing demand pattern, unavailability of raw materials and logistical challenges. This effectively scaled up downstream impact on already complicated manufacturing planning.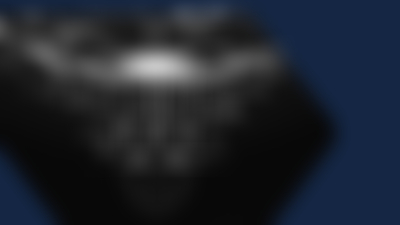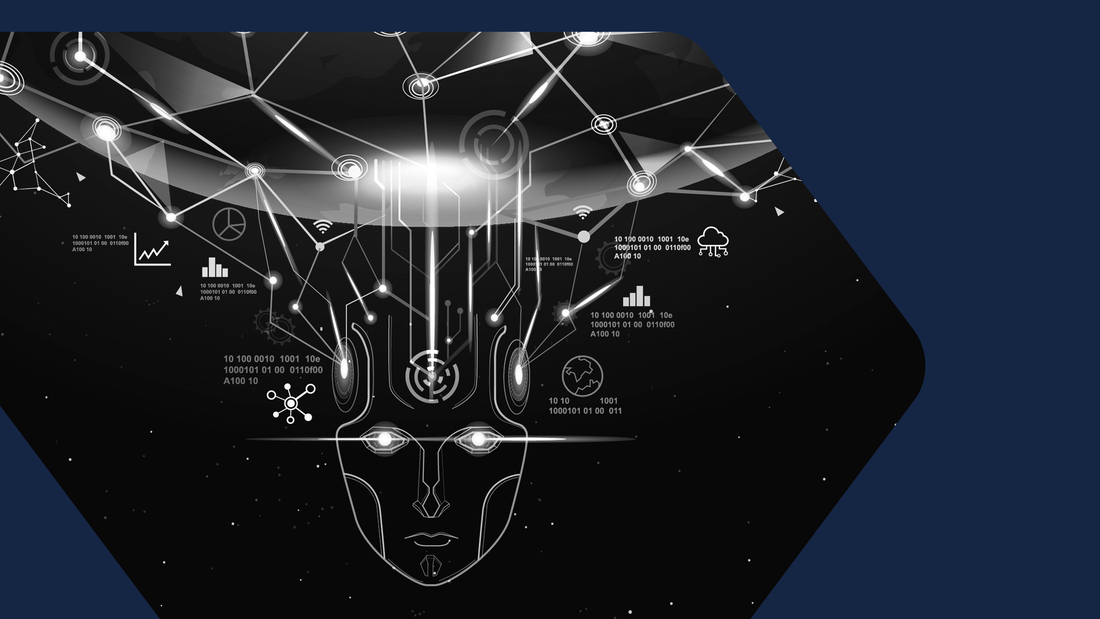 Constraints in Manufacturing
In this article, the focus is more on challenges involved with manufacturing planning and how new dimensional tools available in market can mitigate them.
Below are few constraints to be taken in to account while planning the production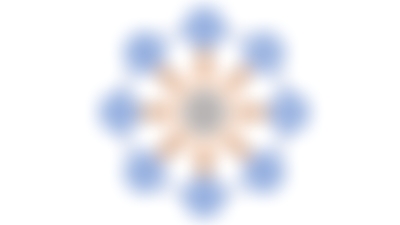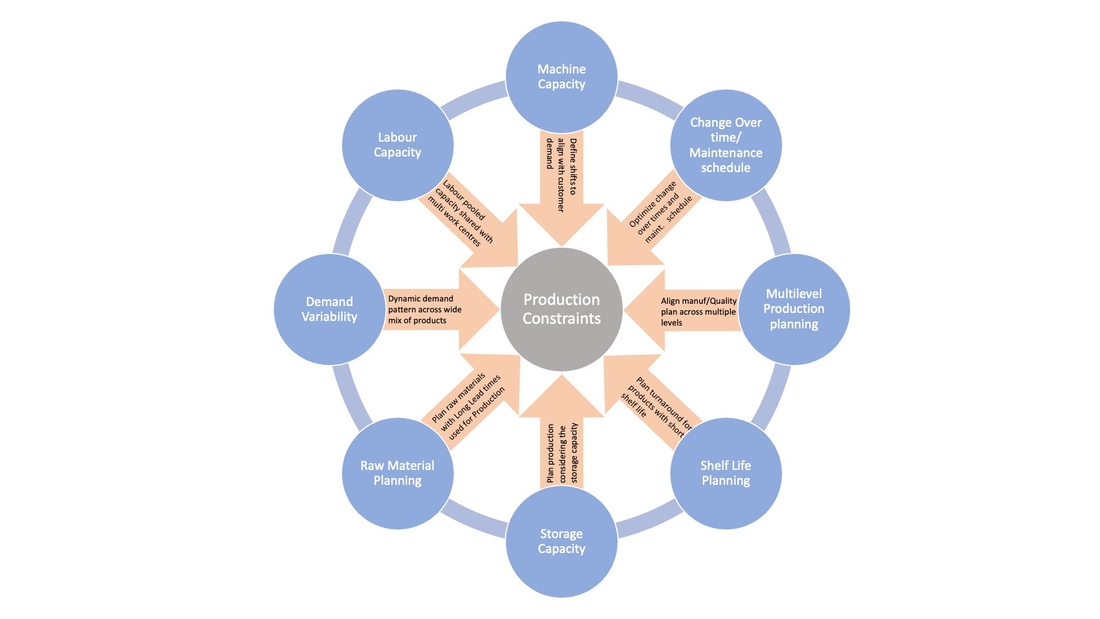 As the constraints are ever growing, there is a strong need of automation to come up with optimum plan. Currently, it is more dependent on the planner experience and knowledge which may be unsustainable in long run with growing portfolio.
Production Planning Cycle:
Traditional planning limits close loop automation as part of planning cycle. There are less frequent schedules to validate quality of data and updating them to be used for planning. AI/ML will close the loop by adding automation to generate the plan, validate quality of plan to actuals, propose changes to master data and feed it back to ERP.
Cognitive Operations from operaize is an AI powered and cloud based planning suite enabling autonomous planning and scheduling. The solution provides high-quality planning and optimization capabilities with a real time experience. This enables manufactures in complex production environments considering data driven facts for agile decision taking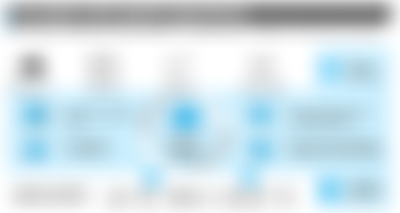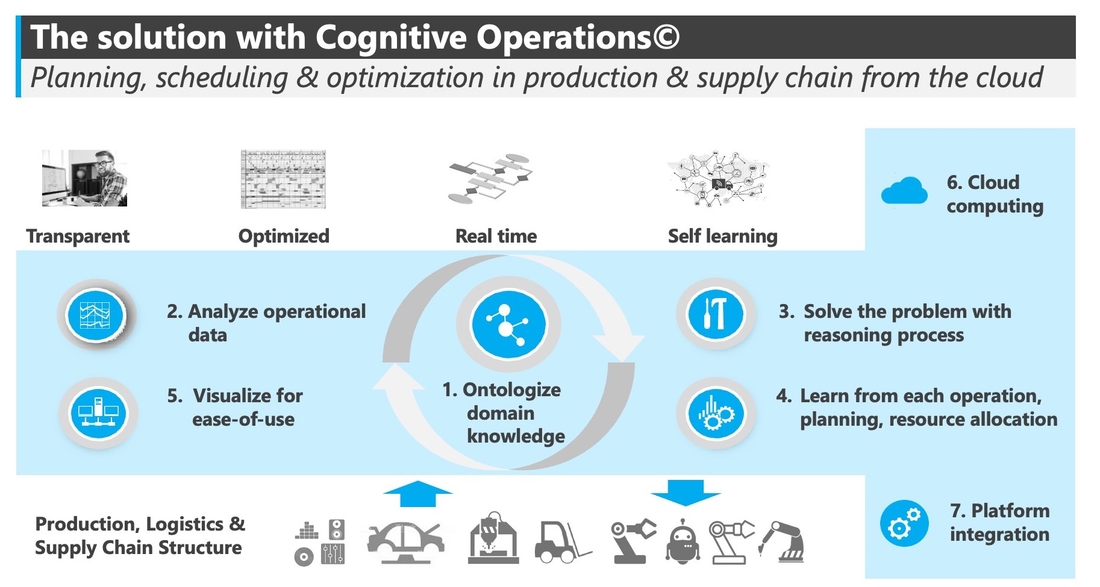 Conclusion
Artificial Intelligence and Machine Learning holds potential to dramatically improve supply chain performance. It is still evolving and maturing with time while collecting more data and adopting new rules to identify the best fit plan and validating the quality of plan.
Now looking at the benefits of AI/ ML, do we still need planners?
Of course, AI/ ML proposes plan by identifying pattern in data set and rules set by planners. It still lacks context, collaboration and conscience which essentially are all human capabilities. To highlight few examples,
Deciding actions on exceptions reported
Validating the proposal of plan suggested by AI/ ML
Validating/ Approving master data settings proposed by AI/ML