The digital shift brings opportunities and complexities in quality and compliance for India's Life Sciences industry
'The Role of Technology in assuring Quality and Regulatory Compliances' was the topic of discussion at a recent Industry Round Table held on April 4th, 2023, in Pune, India. The event was moderated by Raghuram Janapareddy, Partner & Managing Director India, Tenthpin, and chaired by Shyam Pratapwar, Joint Commissioner FDA, Pune. Attended by Quality, Regulatory, and IT representatives from prominent pharmaceutical companies including Centaur Pharmaceuticals, Venkys India Limited, Ventri Biologicals, M.J Biopharma, Lupin BioTech, Fresenius Kabi, Cipla, Gennova, and Enzene BioSciences. The discussion focused on how technology plays a critical role in ensuring quality and regulatory compliances in the pharmaceutical industry.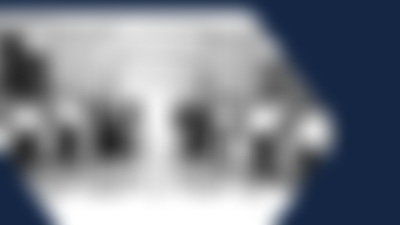 There are multiple challenges for regulators in India
One of the primary challenges faced by regulators in India is data integrity, said Shyam Pratapwar, Joint Commissioner FDA, Pune. When visiting Life Sciences companies, regulators are faced with the challenge of data being available in multiple systems, making it difficult to correlate data and ensure its accuracy. Regulators believe that better organizing data sets for review could reduce unintentional human errors, and that record-keeping and data retrieval are among the biggest obstacles in their reviews. It is observed that regulatory data is often scattered in different systems, and it takes a long time to see data integrity.
According to Shyam Pratapwar regulators also face challenges related to evolving technologies. Although analytics methods are changed, Standard Operating Procedures (SOPs) are often not updated to reflect these changes. Additionally, many companies are skeptical about adopting new software solutions and technologies, which could support the visibility of data on central platforms and help regulators speed up the audit process.
Today Indian Life Sciences companies face a mammoth task
Pharmaceutical companies are undergoing tectonic shifts in their business models as global markets open up to them like never before. While business opportunities are increasing, so are the associated complexities around quality and regulatory compliance. Governments across geographies are tightening regulatory standards and mandating that pharmaceutical companies comply with them by specific deadlines. With little time to spare for compliance, many organizations are sifting through a multitude of IT solutions that can help them achieve this mammoth task. During discussions among the quality, regulatory, and IT representatives on Tenthpin's Industry Round Table, the following six topics have emerged as particularly important:
Conflict between IT Objectives and Business Needs. Often the IT budgets are centered around reducing spending on technology, which may or may not meet the business's purposes. Using cheap technology solutions and low-cost service providers leads to long-term delays and non-standardized solutions. Business teams struggle to use sub-optimized solutions. More often, pocketed fixes do not meet the business process optimization.
Multitude of Independent systems for Quality & Data Visibility. On average, companies use six different systems for quality assurance. Often these systems are not integrated, and it takes considerable time to correlate data. The quality team is looking for a centralized view of quality data across the systems.
Maximizing the Benefits of SAP ERP System. Many industry leaders expressed that they are not able to maximize the functionalities within the SAP system, which is already in place in their companies. Often, service providers tend to guide them towards custom developments, which leads to more technical work in integration and challenges during version updates.
Opting for cheap solutions leads to problems. For most procurement decisions, finding the cheapest solution is often the main goal, as reported by experts. This results in managing multiple vendors, learning multiple systems' usage, and lack of data integration. Quality teams often have to learn the operation of many pointed solutions. Scalability of these individual systems is not uniform as the company grows. Disappearing vendors after the sale of their solutions often results in managing the solutions without support.
High effort for preparation of Audits and Regulatory Submissions. More often than not, the preparation for data audits and regulatory submissions takes a long time due to the time it takes to correlate data from multiple systems. Any lack of correlation results in audits leading to failures. Companies are looking for data consistency across multiple systems.
The 6 most important trends shaping the digital transformation in Life Sciences now and in the future
Tenthpin Management Consultants have been working with leading global Life Sciences companies for years, supporting them in their digital transformation. Due to the many projects, Tenthpin has gained very good insights into the current state of digital transformation. Raghuram Janapareddy, Partner & Managing Director India at Tenthpin, has identified the six following trends from these discussions:
The pace of digital adoption has accelerated considerably in the last two years. With rapidly evolving technology, many companies are giving equal importance to incremental innovation and large transformation programs. Technology adoption will be a game changer in the coming years, and the industry has to quickly respond, adapt and embrace the change.
Pharma-Tech and Med-Tech convergence is on the rise. With an exponential increase in wearable devices and advancements in bio-electronics, Pharma companies are relying heavily on medical device technologies to enhance their R&D capabilities and launch better therapies.
The 4D Convergence: Doctor + Device + Drug + Data. It is no longer a focused competition around drugs in the market, but comprehensive care therapy woven around the 4Ds. Customers are demanding more than just a pill. The Pharma industry is now extensively focusing on patient centricity and the overall patient experience. Advanced therapy medicinal products (ATMPs) offer new opportunities for personalized treatments, such as Cell & Gene Therapies. "Value-based-care" models change the way the value of drugs and treatment effectiveness will be evaluated. It is all about "Patient-Outcomes."
Mergers & Demergers have become the new industry norm for driving growth, consolidating core businesses, and divesting non-core. Organizations are looking for better technology strategies and service providers to drive these changes. The competitive advantage of organizations depends on how well they manage these changes.
Convergence of Healthcare and Life Sciences: Except for clinical trials and real-world evidence studies, these two sectors remained at an arm's-length distance, trying to leverage each other's potential for better patient experience. Now we are witnessing a better convergence of these two industries. Pharma companies are now working on Patient Experience and trying to rebrand themselves as healthcare companies.
Enterprise Cloud Strategy is evolving: Many large organizations have multiple cloud solutions (or the best-of-breed solutions from multiple suppliers) for specific needs of the organization. However, considering the changing dynamics of supply chains, these organizations would like to leverage the capabilities of these disparate solutions integrated with their enterprise cloud solution, which works as a backbone for a seamless view of their enterprise performance. SAP's HANA cloud solutions and SAP's BTP platforms are fast emerging as the consolidation platforms for these organizations. Realizing the need for niche solutions, SAP is also working with multiple partners who provide complementary solutions on top of their own solutions
Stay up to date with the latest #Lifeattenthpin #LifeSciences #Pharma #MedDevices #Biotech #Digitalforlife #Thoughtleadership #Medical Technology #AnimalHealth news by following us on Twitter @TenthpinMC Instagram #LifeAtTenthpin Facebook Tenthpin and our Tenthpin LinkedIn corporate page.