Revolutionizing US Transparency Reporting
How life sciences companies can optimize their US Transparency Reporting Solution
Pharmaceutical organizations often face a challenge in tracking Transfer of Value (ToV) with healthcare entities and reporting them to government agencies with evolving requirements. At Tenthpin, we have addressed this challenge and are equipped to help our clients assess, plan, and implement US-specific scalable solutions.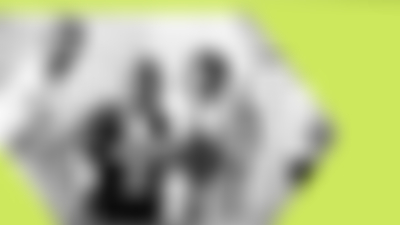 The Physician Payments Sunshine Act, a United States healthcare law, was passed in 2010 to increase financial transparency between pharmaceutical organizations and healthcare entities, such as Healthcare Organizations (HCO) and Healthcare Professionals (HCP). This requires the disclosure of all Transfer of Value (ToV) between these groups, and the Open Payments System was created by the Centers for Medicare & Medicaid Services (CMS) for pharmaceutical companies to report their transactions.
Open Payments System overview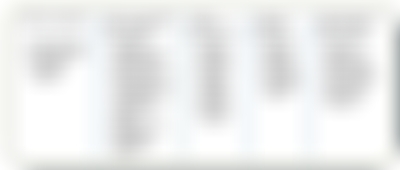 As pharma players rushed towards a quick solution to address the US and global transparency requirements, several segregated systems were created, which worsened existing difficulties with data stewardship.
Challenges Pharma giants are facing with Transparency Reporting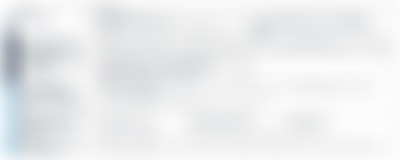 At Tenthpin, we share our expertise of the evolving federal and state regulatory requirements, and work closely with our client to devise solutions specifically for US Transparency Reporting. We provided recommendations utilizing Extract, Transformation, and Load (ETL) processes and analyzing complex data architecture to assist our clients with navigating complicated reporting landscapes. In this article, we present an example of an existing system used for ToV monitoring and reporting, the multi-faceted challenges present in the system, and our solution to improve Transparency Reporting.
Previous System and its Architecture:
When a pharma giant noticed on their internal audits that they lacked a reliable way to track the total spend per HCP, they realized they needed a better system for Transparency Reporting. Executive teams then approved and fast-tracked the implementation of strategies that would provide a comprehensive view of all ToV. These approaches aimed to integrate the tracking, validation, consolidation, analysis, and reporting of the pharmaceutical group's total spend on HCPs and HCOs. They delivered ad-hoc monitoring and reporting support, and facilitated transaction data requests - such as those for speaker and consultant meal cap management and legal requests. These features - collectively referred to here as the Legacy Solution - quickly provided necessary improvements to the Transparency Reporting system but have shortcomings with regards to data accuracy and quality because they are unable to track data changes and make source corrections.
Existing Systems and Architecture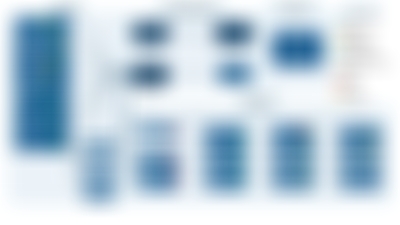 The Legacy Solution is a spend repository system that collects, validates, aggregates, and reports all value transferred to HCPs and HCOs from different sources within the pharma group. The landscape consists of 4 major categories - Inbound Sources, Data Management, Outbound Sources, and Reporting.
Inbound Sources:
There are over 35 sources which contribute different types of data to this system. These sources provide varying combinations of recipient details - such as demographic information and identifiers of the respective HCP/HCOs, spend details, and contextual details of the transaction - such as event type, date, location, and attendees. Additionally, this data is often mixed in with other information gathered by the pharma representative, including clinical trial data, meeting/event details, and educational grant information.
Data Management:
The data stewardship team is responsible for the successful operation of the system. They ensure that source data is accurately mapped, or translated, to the existing data architecture, and manage the resulting matrix of data. They also oversee reports that evaluate the completeness and accuracy of information in the data, and use a data correction tool to fix profile and ToV information that cannot be corrected at the source system level. Lastly, the team monitors compliance with regulations, ensuring that there are no violations. For example, modest meal monitoring allows adherence to existing regulatory requirements for the respective HCPs.
Outbound Sources:
Following the processing of inbound source data based on various business rules, subsets of data are reported from the staging area to the respective sources. These include rejected records, customer data, updated master data, and meeting/event data.
Reporting:
Reports in the Legacy Solution can be broadly classified into 2 categories – external and internal reporting. External reports are the final disclosure reports to Federal and State authorities. There are many internal reports that aid with tasks such as data stewardship, validation of disclosure reports, or adherence to meal cap regulations.
Challenges in the Legacy Solution:
During our assessment, our clients highlighted struggles with their existing systems that may resonate with many pharma groups. US healthcare is very complex and dynamic, and regulatory agencies are frequently implementing new laws and regulations without allowing pharma companies sufficient time to adjust. In addition to this, there are changing global conditions affecting the workplace and customer-facing teams are continuously innovating the ways in which they expand their client base. For example, the formats of Lunch & Learn events are now different from the way they were before COVID.
These factors have impacted the way pharma organizations conduct their business. In addition to fixing the issues related to integration from different source systems and tracking data changes, the solution needs to adapt based on updated business logic and rules to accurately track ToV.
Transparency Reporting of the future
With a highly evolving commercial landscape, there is a need to plan a roadmap of how enterprise platforms will replace older systems, while simultaneously and consistently ensuring compliance and adherence to regulatory requirements. The future solution should offer increased operational efficiency, mitigate risks by analyzing data gaps and monitoring compliance to business rules, and supply actionable insights to drive informed business decisions.
Key Capabilities:
After examining previous solutions and the complexities that exist in the US healthcare system with respect to Transparency Reporting, we've concluded that there isn't one ideal system that meets all needs. Furthermore, our assessments suggest that there are certain key capabilities the solution must possess to address the challenges of the sophisticated reporting landscape.
Key Capabilities of Transparency Reporting Solution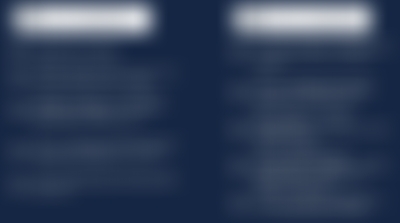 We have helped our clients analyze the specific challenges in their Transparency Reporting systems, and shared existing solutions. Our recommendations can be broadly summarized in 2 approaches.
Expansion of Global Solution to the US
As in the US, there are laws across the globe that require pharmaceutical companies to report data with respect to HCP and HCO interactions. Correspondingly, global solutions already exist catering to the reporting requirements of different countries. We leverage our experience in US Transparency Reporting regulatory requirements and international policy, along with architecture analytics, to help our clients expand their global solutions to the US. In addition to the onboarding of US disclosure requirements, we also assist with extensive data collection process review and source system integration, which enable a high-level automation approach to data collection.
Implementation of Turnkey Solutions
Given the difficulty of US Transparency Reporting, our second approach for some clients would be to partner with companies that offer turnkey solutions, which are ready-to-go offerings that can be implemented and used immediately. IQVIA and MediSpend are the leaders when it comes to providing a US-specific turnkey solution for Transparency Reporting. Clients prefer to partner with these companies for many different reasons. Some critical factors are that their solutions offer an intuitive and user-friendly interface, they are easily scalable, and the total cost of ownership is low. Tenthpin has helped implement MediSpend's solution for one of the pharma giants to great success. Some of its additional key features that are the most beneficial to our client are the seamless integration from any data source- including expense management systems (SAP Concur, Expensify) and CRM systems (Veeva or Salesforce), the flexibility to collect 3rd party data via MediSpend flat-file, fully traceable data remediation, and powerful dashboards to track & analyze the spend lifecycle.
Tenthpin has aided its clients to drive clear business decisions by sharing their expertise in Transparency Reporting obligations in the US, assessing available solutions, providing estimations for different approaches, and helping them to implement the solutions. Our clients have reaped the rewards of these solutions and kept the total cost of ownership low, allowing them to fulfill their regulatory reporting requirements accurately and avoid millions of dollars in penalties.
Stay up to date with the latest #Lifeattenthpin #LifeSciences #Pharma #MedDevices #Biotech #Digitalforlife #Thoughtleadership #Medical Technology #AnimalHealth news by following us on Twitter @TenthpinMC Instagram #LifeAtTenthpin Facebook Tenthpin and our Tenthpin LinkedIn corporate page.