10 Insights to Optimize and Accelerate Your Clinical Trials
Tenthpin is one of the leading consulting partners in the Life Sciences industry, specializing in clinical trials. In this article, we present an overview of 10 valuable improvement approaches in Clinical Trials Management as recommended by our experts.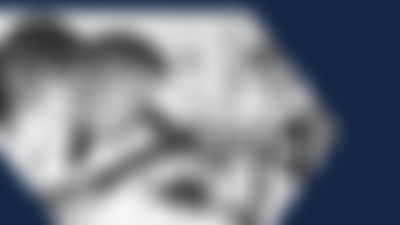 The Trend Towards Faster Study Completion
The landscape of clinical trials has experienced increasing complexity and volume, driven by technological advances and the pursuit of new treatments.
From 2019 to 2023, we have observed a steady growth in the initiation of new clinical trial studies, while the annual number of study completions has accelerated in recent years. This acceleration highlights a key trend in the industry: Faster study completion.
However, this trend comes with its own set of challenges, including rising costs, difficulties in patient recruitment, visibility along the supply chain, and complex data management requirements. As demands for more efficient, agile, and transparent processes increase, the need for innovation and adaptation within the industry has become even more pressing.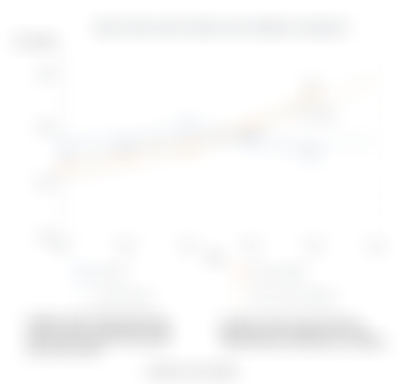 The graph represents the total number of studies initiated and completed each year from 2019 to 2023 (Data sourced from ClinicalTrials.gov).
10 Insights to Optimize Your Clinical Trials
In recent months, Tenthpin's advisors have been actively publishing a series of articles, focusing on how Life Sciences companies can optimize and accelerate their clinical trials. With numerous projects in the industry, they bring together a unique combination of industry expertise, state-of-the-art technology, and a deep understanding of the sector's complexities. These articles aim to highlight key areas for value creation in the Life Sciences industry and specifically address the need to bridge industry gaps, streamline processes, enhance visibility, and facilitate informed decision-making.
Tenthpin's ongoing contributions can be categorized into two essential segments: clinical supplies management and the digitalization of clinical trials. Additionally, one of the articles delves into the rarely explored topic of clinical trials accounting, while another focuses specifically on CGT clinical trials:
Workforce and Agility: The role that clinical supply chain professionals play in these studies is crucial, demanding, and often overlooked. The article discusses areas where your workforce can be improved to achieve Agility excellence: https://tenthpin.com/pinboard/pursuing-excellence-in-clinical-supply-management-topic-1-workforce-and-agility


End-to-End Visibility: The goal to achieve end-to-end visibility is a comprehensive, multi-dimensional effort solved by coordinated actions on system integration, workflow optimization, and optimized communication organization. This article shows how you can improve it: https://tenthpin.com/pinboard/pursuing-excellence-in-clinical-supply-management-topic-2-end-to-end-visibility
Planning Excellence: Feedback on the importance of planning comes from an extensive end-to-end clinical supplies benchmarking effort conducted with 14 large and midsize biopharma companies. The results showed that greater maturity and capabilities in planning correlated to greater performance across the entire clinical supplies process. Read this article to know how to enhance your planning capabilities: https://tenthpin.com/pinboard/pursuing-excellence-in-clinical-supply-management-topic-3-planning-excellence
Business Intelligence: This article shows impactful use cases for the use of data analytics in clinical supplies and shares thoughts on the path to building and maturing clinical supplies business intelligence excellence: Pursuing Excellence in Clinical Supply Management ‒ Topic 4: Business Intelligence | Tenthpin
Clinical Supply & Operational Planning (CS&OP): This article shows how to use a combination of forecast semantics and the smart use of scenario planning in strategic and tactical contexts, and the value for pharmaceutical development organizations: https://tenthpin.com/pinboard/clinical-trials-supply-planning-from-good-to-world-class
Cell and Gene Therapies (CGT) Clinical Trials: The purpose of this article is to list major differences that are 'disruptive' to the current clinical trial supply chain, elucidating the R&D community for the complexities that can be encountered: Untangling the Complexities of Cell and Gene Therapy Clinical Trials: A Supply Chain Perspective | Tenthpin
Clinical Trial Accounting: Many don't see the back-office and business-oriented function of clinical trial accounting as a critical path activity for a clinical study. However, considering that efficiency, cost-effectiveness, speed, participant, investigator, and site satisfaction are all areas of potential impact on results, there is a need to modernize clinical trial accounting, which can lead to substantial benefits. Read the article to learn how: https://tenthpin.com/pinboard/modernizing-clinical-trial-accounting
Digitalization of Clinical Trials with EPPM: Whether your company sponsors clinical trials or supports the clinical supply activities as a Contract Development and Manufacturing Organization (CDMO), these lines of business revolve around managing clinical trials as projects. SAP offers powerful tools for Project Management and Portfolio Management which play to the greatest strengths of SAP, which are data-driven processes in a fully integrated environment. Read here how you can use SAP EPPM to drive your clinical trials: https://tenthpin.com/pinboard/bringing-clinical-trials-into-focus-with-sap-eppm
Clinical Trials Analytics: Natural Language Processing (NLP), Machine Learning, Data Cloud Solutions (e.g., Snowflake, SAP Data Warehouse Cloud), or the SAP Analytics Cloud should be used to address key data challenges in clinical trials, including operations and supply chain management. Tenthpin developed a trained model that improves over time by learning from the data and its fully customizable modules are helping to provide superior results. Read more here: https://tenthpin.com/pinboard/accelerating-clinical-trials-by-leveraging-analytics-with-ai-for-profitability-probability-and-predictability
Intelligent Clinical Supply Management (SAP ICSM): The implementation of Intelligent Clinical Supply Management (ICSM) offers a robust strategy to address the myriad challenges in clinical trials. Through ICSM, we aim to modernize the clinical trials landscape and enhance patient outcomes. With Tenthpin's experience and expertise, we are shaping a more promising and efficient future for clinical trials. Read more about the new industry standard here: https://tenthpin.com/digital-impact/life-sciences-co-innovations/icsm-intelligent-clinical-supply-management
Conclusion
In conclusion, Tenthpin's expert-driven approaches offer 10 valuable strategies to optimize and accelerate clinical trials. By embracing digitalization, cutting-edge technologies, and implementing Intelligent Clinical Supply Management (ICSM), organizations can bridge gaps, streamline processes, and enhance visibility. Together, we empower the Life Sciences industry for a more efficient and patient-centric future, advancing clinical research and improving patient outcomes.
Stay up to date with the latest #Lifeattenthpin #LifeSciences #Pharma #MedDevices #Biotech #Digitalforlife #Thoughtleadership #Medical Technology #AnimalHealth news by following us on Twitter @TenthpinMC Instagram #LifeAtTenthpin Facebook Tenthpin and our Tenthpin LinkedIn corporate page.