Choosing between Coupa and Ariba for your Source to Pay transformation journey
While a sales pitch from both companies would vouch their product as the better one, the choice is not always that obvious. Both Ariba and Coupa are well matured products, so the choice is really dependant on which focus areas are important to you, as seen from the eyes of the end user.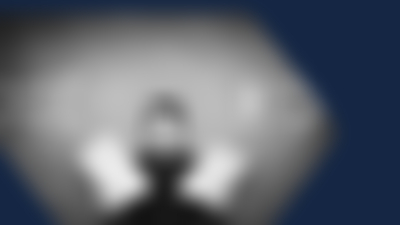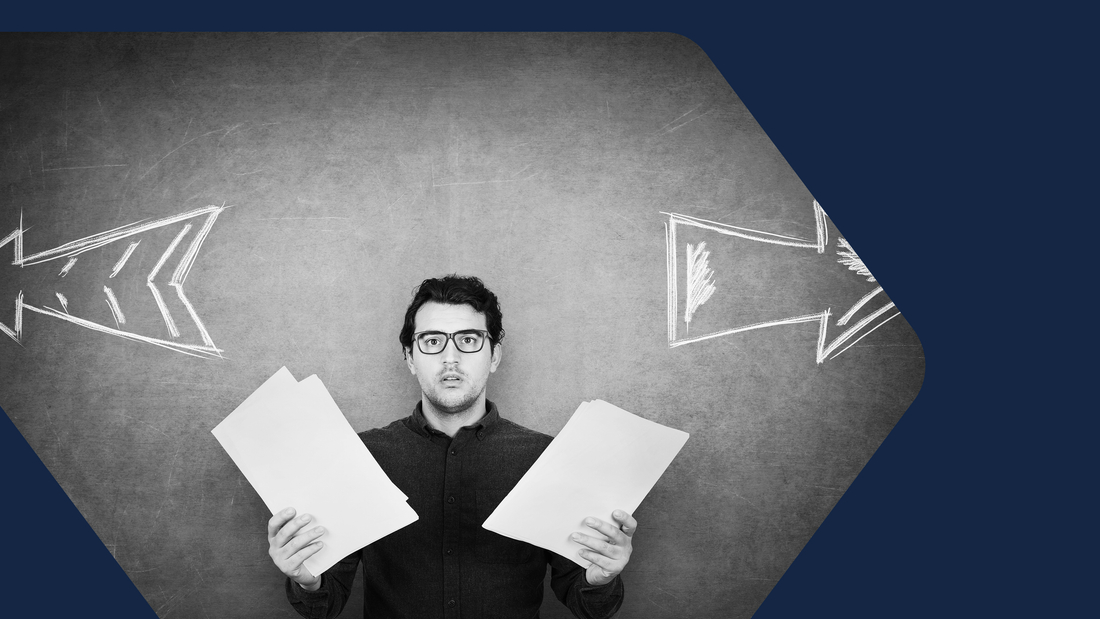 Let's look at the choice from the point of view of some personas, without attempting a comprehensive feature by feature analysis. We look at the products through the eyes of Requestors (occasional users, shoppers), Buyers (professional purchasing department), Contract Managers, Sourcing Managers, Suppliers, Reporting consumers and finally from a Tech/Administrator.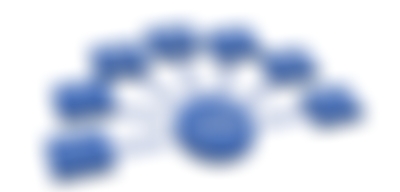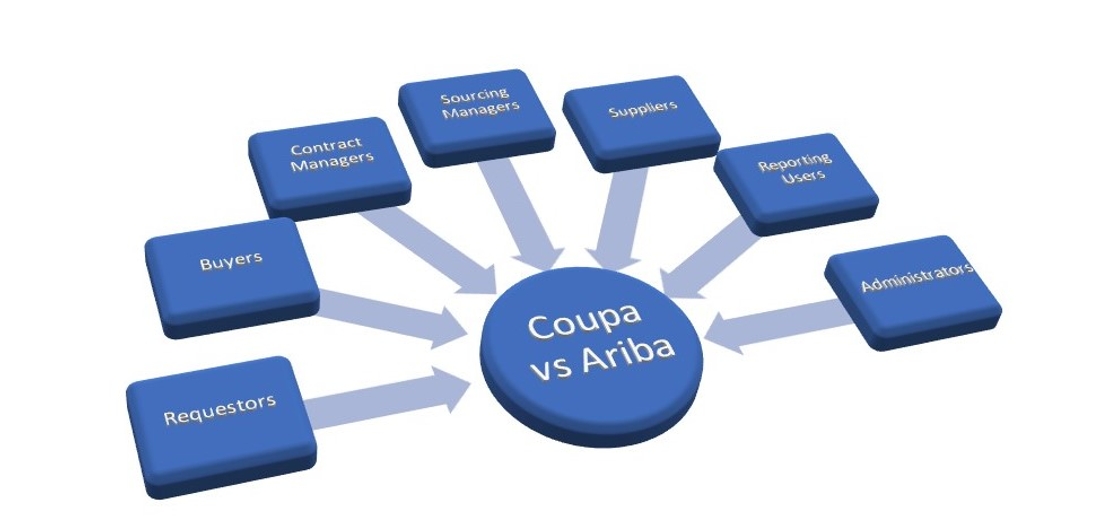 Requestors
For a non-professional end user, both products offer regular catalogues, ad hoc requests, customisable forms, quick quotation etc for the users, with policy guidance.
From a look and feel perspective, Ariba with its new Guided Buying tiles seems more intuitive and can enforce policies to really guide the user. This is not a deal breaker though as Coupa's UI is very clean and simple. if most of your users are occasional users, the complexities of the requisition screens are well hidden away and just the important information is presented on the screen. However certain features like online ERP budget check, or visual presentation of category tiles is better in Ariba. For tail spend management, Spot Buys are supported on both, but Coupa additionally supports Amazon in some EU countries and UK.
Buyers
For professional buyers the products are fairly matched in terms of features, but Ariba has launched POD (Procurement Operations Desk) allowing control and insight over spend and workloads. If your organisation intends to use the full P2P suite, then Coupa has better features like customisation of Order layouts (you only get one on Ariba). Smaller organisations can also take the benefit of 'Coupa Advantage' where Coupa through its aggregation capabilities has negotiated a better price for many products and services available on catalogs.
Contract Managers
Coupa's standard offering is more suited for operational contracts, but the full features of contract authoring & process is through CLMA (Contract Lifecycle Management Advanced) module. Comparing CLMA with Ariba's Contract Management, both provide similar features, but Coupa has Machine Learning features built in within contract authoring. However, on Ariba, task-based process and more granular access control within contracts allow greater control. Operationalising contracts is supported well on both but defining them at purchasing organisation level (especially for SAP customers) is slightly more difficult on Coupa.
Sourcing Manager
Both products are well matched on sourcing features, however Coupa's UI seems intuitive and the advanced CSO (optimisation engine) seems better than Ariba in complex optimisation scenarios. Ariba has upped its game with Guided Sourcing, however it's still in infancy and not widely adopted yet. Coupa has the added benefit of leveraging its network (CSN). Community-powered AI insights provide recommendations for items that other Coupa customers are procuring to surface even more savings opportunities.
Suppliers
This is where Coupa outshines Ariba. Coupa Supplier Network (CSN) is completely free for all suppliers for unlimited transactions unlike Ariba Network. Even for suppliers not willing to trade on the network, features like SAN (Supplier Actionable Notifications) on Coupa where allow them to act on POs directly from email notifications for POs created in Coupa, having the options to acknowledge, create an invoice from, or add a comment to a PO. Feature-wise the products are well matched, but from a supplier adoption point of view, Coupa is a clear winner here.
However, when it comes to Direct Material collaboration via Network, Ariba Network has much more matured process tuned to your backend SAP procurement processes.
Reporting Consumers
Report configurability, dashboards, worklists are equally matched, but transactions are immediately available on Coupa reports, while they take a few hours on Ariba to appear on the reporting layer. Coupa also seems to have better embedded analytics. Information like whether a supplier has cXML or catalogs for other customers using the platform, or average cycle times for approval are crowd sourced across the platform. Ariba at present lags in embedded analytics.
Tech / Administrators
The most important data loads from ERP are supported in both (via API / flat files). However, if there is a need for complex integration (leaving aside the standard order, receipt, invoices), Ariba has the edge, although of late Coupa is providing a lot of Integration packs. For complex integrations like online validations with SAP backend, Ariba - being a SAP product, understands these better. However, Coupa has many SAP platform integrators like Mandant, that you can purchase to address integration.
Aside from integration, Coupa seems to have more stability whereas Ariba Cloud system can have intermittent availability issues. Administration of Coupa system is much more intuitive and can also be done by a Business Administrator (including custom fields), unlike Ariba.
Conclusion
There is a reason why both products sit and compete for the hot spot-on Gartner's top quadrant, but the decision comes down to whether the product will work for your organisation, the transformation vision and other important factors like cost, system strategies and supplier adoption.
Both products will hit the mark in terms of providing the end users and your Procurement professionals with a modern, functional rich system, but to decide which one fits your organisation will require much more than a sales pitch and this brief overview.
The perspectives covered here may give you just a flavour, but Tenthpin can offer a much more detailed comparison, specific to your organisation. Please don't hesitate to reach out to our Life Sciences Procurement experts to find out more.
Stay up to date with the latest #Lifeattenthpin #LifeSciences #Pharma #MedDevices #Biotech #Digitalforlife #Thoughtleadership #Medical Technology #AnimalHealth news by following us on Twitter @TenthpinMC Instagram #LifeAtTenthpin Facebook Tenthpin and our Tenthpin LinkedIn corporate page.