Bringing Clinical Trials into focus with SAP EPPM
Whether your company sponsors Clinical Trials or supports the Clinical Supply activities by acting as a Contract Development and Manufacturing Organization (CDMO), these lines of business revolve around managing Clinical Trials as projects. SAP offers powerful tools for Project Management and Portfolio Management which play to the greatest strengths of SAP, which are data driven processes in a fully integrated environment. Running on the platform of S/4HANA, EPPM is centrally positioned between the other ERP process areas to serve as the conductor of a large orchestra of information. It is from the perspective of Portfolios and Projects that key components such as Scheduling, Budget, Revenue, Costs and Project Resourcing are harmonized. With real time visibility of information, it is easier to keep customers up to date on progress as well as provide internal analysis on project performance.
What is SAP Enterprise Portfolio and Project Management?
EPPM is a very large solution area of SAP which provides tools to manage and deliver projects and portfolios from inception to closure. This includes the project origin and setup, financial planning, execution, reporting, and much more. It is therefore a very large toolbox to choose from; no single business will implement all the possible features but will instead pick only those modules and functions of relevance to the type of business they are running. The five areas of EPPM are:
SAP Innovation Management introduces the tools to collect and manage ideas and proposals long before projects are created by using Campaigns and Phases.
Portfolio and Project Management provides businesses with a hierarchy to logically group and manage Projects operationally with features such as resourcing and scheduling.
Project System is part of the original offering from SAP for project management and has strong integration with the other backend components like Finance and Logistics.
Commercial Project Management provides capabilities to plan and forecast projects at a very detailed level financially as well as having a Workspace from which to drill into the project related objects. It also contains a sub-module for the management of Project Issues and Change Requests.
Enterprise Project Connection integrates project schedule data between on-premise SAP systems (such as Portfolio and Project Management or Project System) and third-party Enterprise Project Management systems like Microsoft Project Server.
SAP is a process-based application where the data is driving the business scenarios to a successful conclusion, and Projects and Portfolios are no exception to this rule. The standard EPPM Lifecycle is broken down into logical process areas and at the lowest levels there is deep integration with other heavily used SAP components such as Finance and Sales and Distribution. Process is always central to any successful solution and complements the EPPM functionality by bringing the End-to-End scenarios to life. Using leading industry tools such as SAP Signavio, the full suite of processes can be modelled to form the basis of how the business uses the system.
Tenthpin EPPM Process Model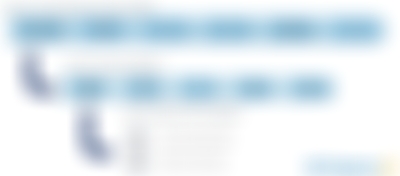 How EPPM can be applied to Clinical Trials
"What is a Project in my business?" is a must-ask question for every company exploring the use of EPPM. The SAP Project is very generic and can be configured to model the processes of Clinical Trials as readily it can be used to model Investment projects. Each Clinical Trial, no matter the Clinical Trial Phase or iteration, should have a dedicated project. This makes the system more manageable without trying to build too much data and complexity in. It also allows projects to close out more quickly as soon as the Trial is finished rather than waiting till the end of the Phase.
In the case of Clinical Trials there is an immediate correlation with SAP because what makes a good project in the system is native to the Clinical Trial: clear start and finish dates, Phases, assignment of tasks to individuals, risks, milestones, and statuses. Projects should have clear start and finish conditions and the parameters of the Clinical Trial lifecycle support this very well. The high-level stages of the Clinical Trial can be built into the project structure such as Study Design, Study Setup, Clinical Supply, and Closeout. The good news is that once an organization has modelled their typical Clinical Trial project structures, then these can be built as templates so that when new projects are needed, they are simply copied from the applicable template.
In Project System, the project is at the core of SAP integration and does a lot of the heavy lifting to link Finance, Sales and Distribution, and Logistics together by having an association to the postings of actual Costs and Revenues in Finance, goods receipts on Purchase Orders, Sales Order billing, and timesheet postings, and many more. PS and PPM have strong relationships which enable the master data in both to be connected and to integrate the financial planning data between them. With this connection the user can view the summary details for actual postings made to the PS project from reporting within PPM.
In Portfolio and Project Management the execution of the Clinical Trial project is enriched with the tools needed to build and manage the project schedule with Phases and tasks having dates, durations, and relationships to other tasks in the plan. Roles for the participants in the project are assigned to the items and are staffed with the individuals who are responsible for the activities. The schedule can be as detailed as needed to include activities for Study Setup, Demand Planning, and Procurement, as shown in the example CDMO Project schedule below: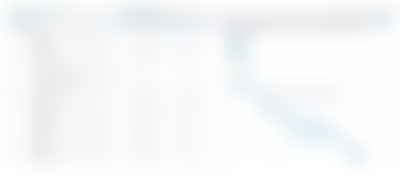 "How are Projects grouped and reported on?" is the other must-ask question which leads to a series of answers that begin the journey to building the Portfolio for a company. Companies considering implementing a PPM Portfolio should look to their current reporting of Clinical Trials for ideas how to implement the structure. In some cases, the logical framework may be based on the categories of drugs or areas of research such as Vaccines or Oncology. There can be many variations of using Portfolio Management to support Clinical Trials, and from the perspective of Contract Development and Manufacturing Organizations (CDMO) who support the logistical efforts of such Trials on behalf of many pharmaceutical companies, the structure of the company's program of Clinical Trials may be organized by Client, Division, or can even model the logical structure of their clients' trials. Each Clinical Trial will have a Project which will sit in the appropriate part of the Portfolio structure and will be classified according to the Phase of the Trial, Drug tested, or any other attribute.
CDMO Portfolio for Clinical Trials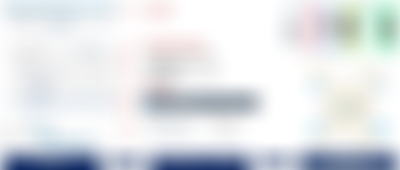 Conclusion
Clinical Trial management can be improved through the introduction of an integrated solution of Portfolio and Project Management and Project System based on robust business processes. The ever-present strengths of SAP include real time data in a single system, deep relationships between the Modules of functionality where different types of users are executing processes in parallel, and the potential for automation. The organization which Portfolios provide Clinical Trial Programmes coupled with Project Schedules, Templates, and Resource Management bring effective tools to the table for managing Clinical Trials.
Please don't hesitate to reach out to our Life Sciences EPPM experts to find out more.
Stay up to date with the latest #Lifeattenthpin #LifeSciences #Pharma #MedDevices #Biotech #Digitalforlife #Thoughtleadership #Medical Technology #AnimalHealth news by following us on Twitter @TenthpinMC Instagram #LifeAtTenthpin Facebook Tenthpin and our Tenthpin LinkedIn corporate page.