How to Succeed in Your ERP Transformation
Why an ERP transformation?
ERP transformations have the ability to catapult a business past their competitors. With a successful ERP transformation, your business can operate with unified processes and systems to deliver to your customers with lower cost and increased accuracy. Businesses invest millions into their ERP transformations for scalable, lean, agile, and data-driven advantages. It is imperative to your business's future that your ERP transformation is successful and that your business gains the project's full value.
"I am not afraid of an army of lions led by a sheep; I am afraid of an army of sheep led by a lion. – Alexander the Great "
What will make or break your ERP transformation?
Having the best people is meaningless if they lack a strong, effective leader to unify them to enact your business's vision for its future state. As reported by project professionals around the world, changing people's mindsets, attitude, and company culture is the most significant challenge when implementing change projects. The difficulty and importance of this type of change indicates that effective leadership to drive change is the keystone to your successful ERP transformation. This change journey needs to be driven by senior business leaders as described in PROSCI's Best Practices in Change Management study.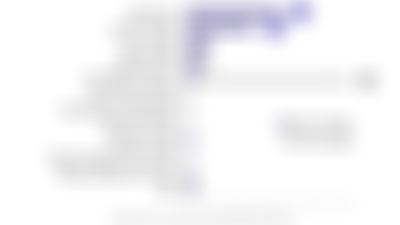 Participants identified senior business leaders as the preferred senders of messages about the business reasons for the change. A project or organizational change management team can develop the plans, but senior leaders must carry out the activities.
What are the four key areas we emphasize to drive change?
As a certified expert in Organizational Change Management with 25+ years of experience, I have successfully executed PROSCI methodology to teach change leaders how to actively engage their sponsors and key stakeholders. Here are four key areas we emphasize to drive change for a successful ERP transformation.
PROSCI Methodology for Managing Stakeholder Engagement
Sponsors and Key Stakeholders' Roles and Responsibilities
Sponsorship Model
Change impact Analysis (CIA)
Communications and Cascading Messaging
1. Sponsors and Leaders Roles and Responsibilities
An effective change leader must ensure their primary sponsors and all business leaders involved in the "coalition of sponsors" are actively engaged throughout the project's lifecycle. They must embrace their roles to drive change through all levels of their organization:
Participate actively and visibly throughout the project.
Build a sponsor coalition (sponsors/senior leaders/managers) and manage resistance.
Communicate directly with employees.
2. Sponsorship Model
The sponsor assessment by PROSCI is a diagnosis technique and visualisation tool that helps to classify the primary sponsors plus the business leaders who have employees impacted by the change in their reporting tree. The primary sponsor plus this business leaders are called the sponsor coalition. All key stakeholder in the "coalition of sponsors" are assessed in two dimensions, their support of the change as well as and change management experience.
Change leaders can use this tool to help manage sponsors engagement and prioritize stakeholder coaching. It helps show relative positions of key stakeholders in a meaningful and insightful way. This can help to establish transparency regarding the key stakeholders, to achieve consistent, clear understanding, and to determine coaching according to group/individual needs. You should expect that the classification of people in the sponsor coalition change as stakeholders are coached and as the ERP project progresses.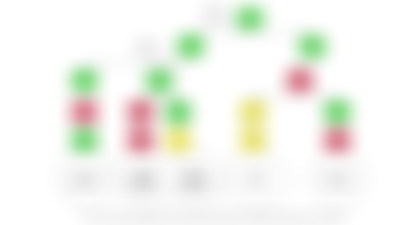 Picture: Primary sponsor and business leaders in the sponsorship model including their support for the change and change management competency
3. Change Impact Analysis
The change impact analysis (CIA) is a tool that breaks down the gaps between the current and future states and defines discrete action items to get from "today" to "tomorrows" state that can be tracked throughout the project lifecycle. Change practitioners use this to understand which employees are impacted, how the change will impact their daily work, for example in terms of daily routines, roles, responsibilities.
4. Communications and Cascading Messaging
One role of a change leader is to be able to tell the vision of the program and a compelling story why change is important. It needs to clearly articulate the reason for change to all stakeholder levels: decision makers, change drivers, change doers, and end users. There are many communication methods and tools that can be leveraged to cascade messaging throughout your organization:
Formal, rolling 45-day communication plan.
2-way feedback from stakeholders, key users, and the project team
Town halls, department meetings, status meetings, sales meetings, etc
Newsletters, project status reports
Stakeholder video, info monitors, posters/signage
Project marketing, etc.
How Tenthpin can help your business?
At Tenthpin, our certified team of Organizational Change Management experts help our clients become more effective leaders to drive lasting change throughout their ERP transformation. We have a comprehensive Change Management approach and toolkit where we put people at the heart of everything we do. We excel in skillfully translating the vision to all the stakeholders involved by empowering and promoting leadership to actively engage with all project stakeholders, ensuring the reasons for change are heard at all employee levels. We utilize tools such as PROSCI methodology, Leadership Mentorship and Design Thinking workshops to help you succeed at all levels of your organization.
If you are interested in becoming a more effective leader for your change journey and ensuring your next ERP transformation realizes its full value with Change Management, don't hesitate to reach out to our PROSCI certified team of change management experts. We look forward to it.
Stay up to date with the latest #Lifeattenthpin #LifeSciences #Pharma #MedDevices #Biotech #Digitalforlife #Thoughtleadership #Medical Technology #AnimalHealth news by following us on Twitter @TenthpinMC Instagram #LifeAtTenthpin Facebook Tenthpin and our Tenthpin LinkedIn corporate page.